The federal government released a new batch of data Monday about drug prosecutions in 2016, and the statistics show that African-Americans and Hispanics are still prosecuted far more frequently than white people for nearly every type of drug crime.
The report from the U.S. Sentencing Commission, an independent agency that advises Congress and the White House about "the development of effective and efficient crime policy," shows that of the 19,766 total federal drug cases in 2016, 50 percent of offenders were Hispanic, 23.6 percent were black, 22.8 percent were white, and 3 percent were classified as "other."
Those stats are relative to an overall American population that is 77 percent white, 13 percent black, and 17 percent Hispanic.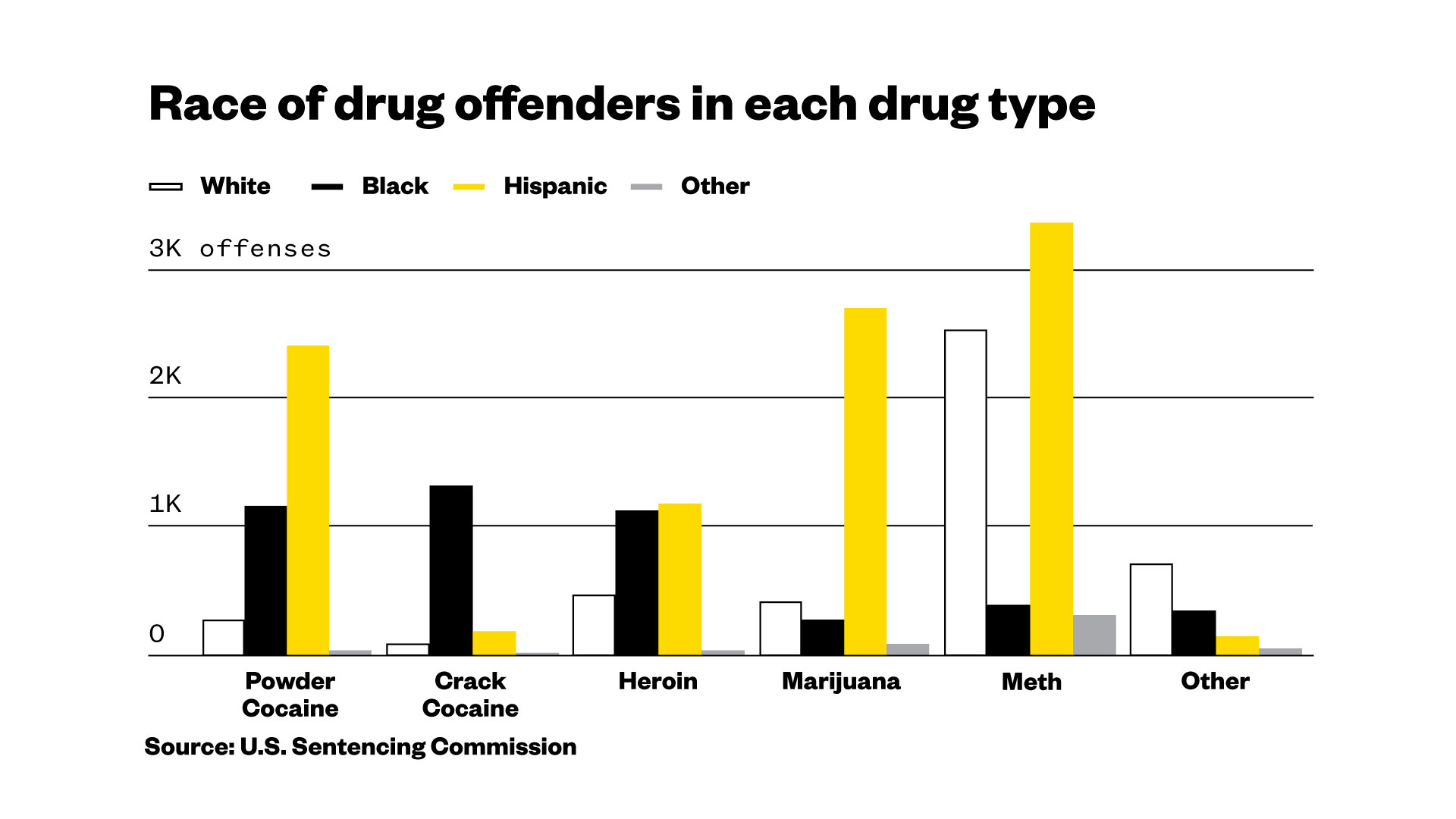 The data shows that although federal marijuana prosecutions have become less common since states have legalized the drug, the feds are still busting people for weed, and the targets of those cases are overwhelming non-white. There were 3,528 federal marijuana prosecutions in 2016, fewer than for any common drug except crack cocaine, and a whopping 77 percent of those involved Hispanic defendants.
Research has consistently shown that white people are actually more likely than African-Americans and Hispanics to sell drugs and about as likely to consume them, but they are still arrested and prosecuted less often than people of color.