CARACAS — A throng of angry protesters in the city's commercial district dispersed as another teargas grenade penetrated the enraged mass of Venezuelans that were voicing their displeasure with President Nicolas Maduro's flagging government. Within minutes, a swarm of people wearing white helmets with a green cross on the front pushed through clouds of white fog and chaos to attend to those wounded on the city streets.
"We always move in a group, wear helmets and gas masks. The moment we pass by the National Guard, we put our arms in the air to show we have nothing to hide. We are unarmed," said Daniella Liendo, a 22-year-old medical student at the Universidad Central de Venezuela in Caracas. She's been putting her education to use as a front-line paramedic during the city's explosive protests.
The anger in the streets is palpable. Food is in short supply and industries are paralyzed. Access to critical medicine and basic goods dwindles by the day, while the prices for such goods soar from hyperinflation. Since April, more than 100 people have died in the protests, with thousands more injured and 346 detained as political prisoners. The people want honest elections, decrying Maduro's corruption and the abuse of power by both politicians and state forces.
Earlier this year, Liendo became the president of the Primeros Auxiliares UCV, a rapidly growing group of student volunteers that provide first aid to wounded protesters on the street, filling the void left by government emergency personnel who are often absent during these clashes. Violence on the streets stands to worsen in the coming days, as massive actions are planned in the run-up to the controversial vote for a Constitutional Assembly on Sunday, July 30 — when Maduro intends to form a new government that will help him rewrite the constitution and consolidate his power. Feeling the heat, Maduro has banned demonstrations that "disturb or affect" Sunday's proceedings, threatening protesters with 5-10-year prison terms.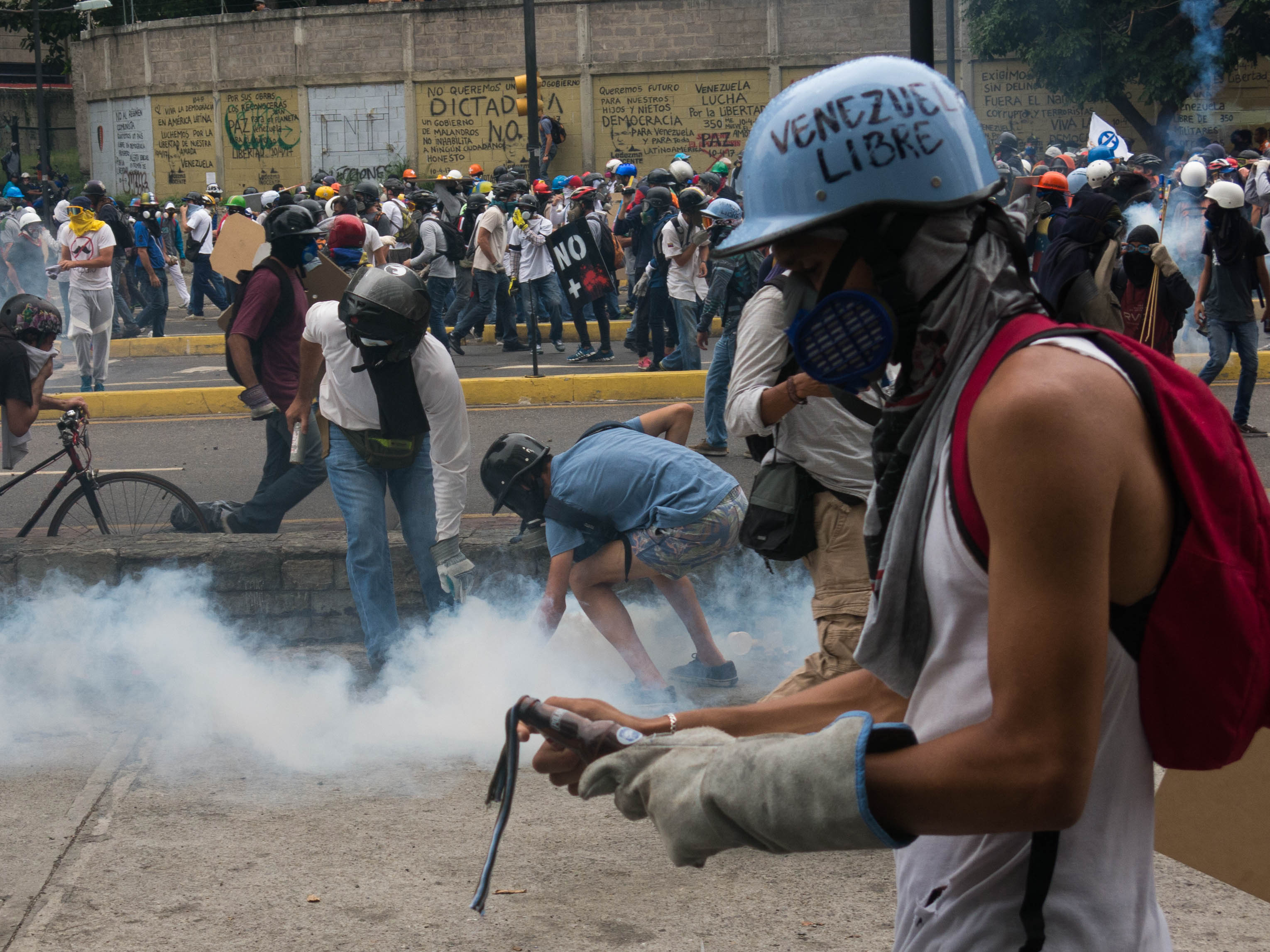 The Primeros Auxiliares UCV initiative was launched during a previous round of anti-government protests, in 2014, and resurfaced in early April after government actions sparked a new wave of protests and violence. Now there are more than 200 volunteers, most of them in their early 20s. A group of 60 hold a daily presence throughout the city, splitting up into teams of at least six people each, ready to assist the wounded when protests turn violent.