Monday's the day we find out if our Facebook profile information was taken as part of the Cambridge Analytica breach — but Facebook won't be telling us which of our friends, if any, is to blame.
The embattled social media giant announced last week that on April 9, users would be informed if their data was harvested by the U.K.-based data analytics firm without their knowledge or consent, and generally how it might have gotten into their hands.
The notifications will start to go up at noon EST.
"Finally, starting on Monday, April 9, we'll show people a link at the top of their News Feed so they can see what apps they use — and the information they have shared with those apps," Facebook wrote in a press release. "People will also be able to remove apps that they no longer want. As part of this process, we will also tell people if their information may have been improperly shared with Cambridge Analytica."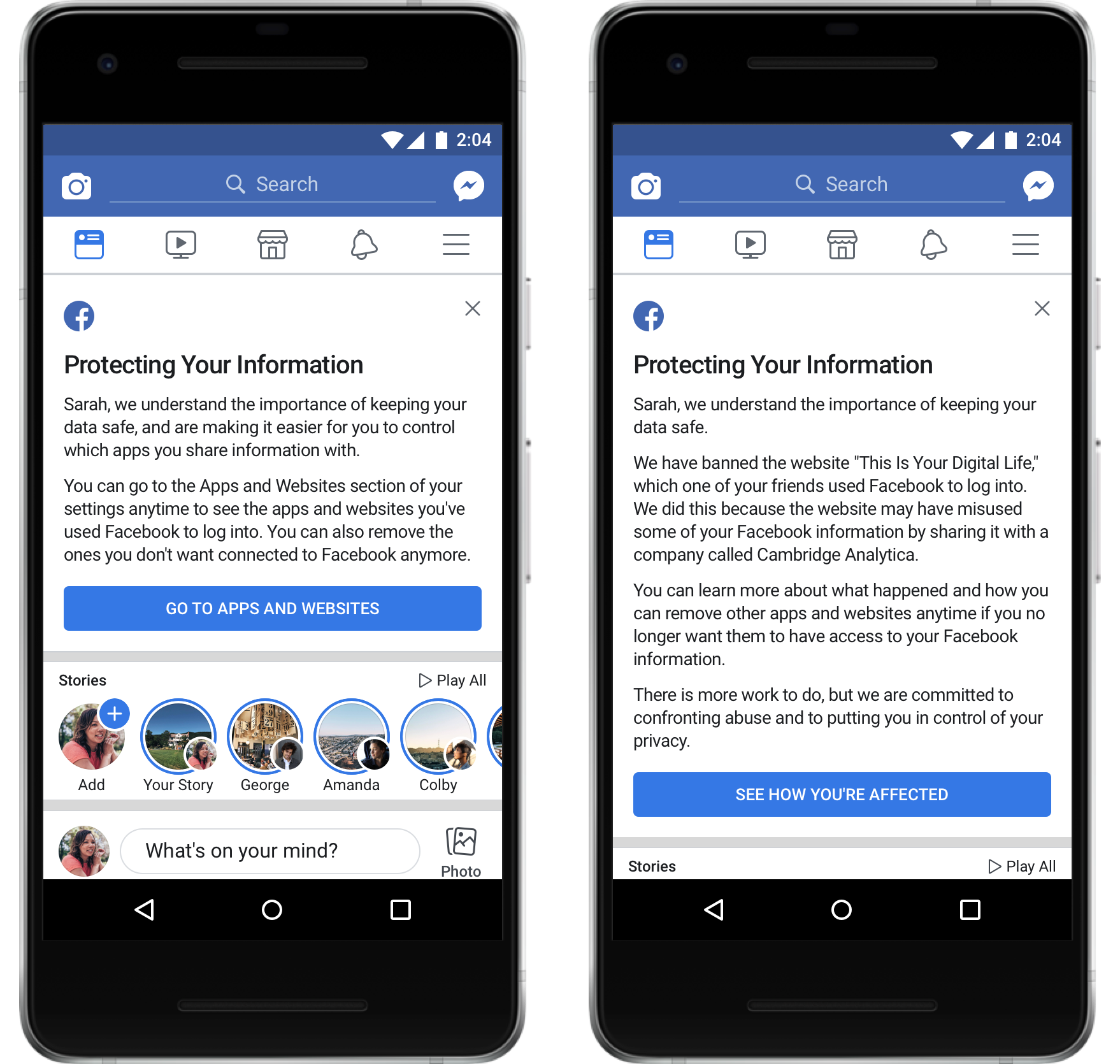 After initially saying 50 million users' info was stolen, Facebook last week revised the number to up to 87 million people — mostly in the U.S. — who could have had their data "improperly shared" with Cambridge Analytica. Cambridge Analytica collected these profiles without users' consent via third-party apps, and used that data to target content in ways designed to help Donald Trump's campaign.