Major Canadian licensed weed producers are mostly dissatisfied over the federal government's latest requirements for how recreational weed should be packaged and labelled.
"These are excellent regulations for maintaining the black market in Canada," Aurora Cannabis Chief Corporate Officer Cam Battley told VICE Money. "I'm a bit surprised the government doesn't get it yet. This will give a clear advantage to black market products."
Health Canada is placing strict requirements on how all cannabis products will be packaged and labelled once legalization takes place later this year.
Cannabis must be packaged in a single, uniform-coloured container or bag that will display a standardize cannabis symbol in red, white and black, and a bright yellow label with one of six health warnings on it. Weed companies may display their own logo on the packaging, but it will not be allowed to exceed the size of the standardized cannabis symbol. In addition, brands will be prohibited from displaying any other image or graphic on the chosen packaging.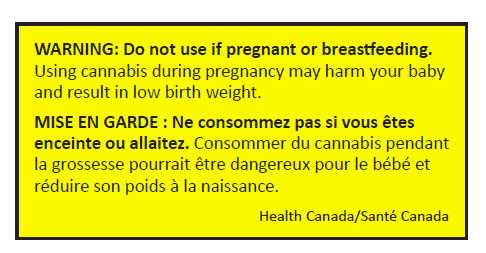 The packaging and labelling requirements are in effect, much more similar to tobacco products than they are to alcohol and beer, a decision that Battley says displays the "incomplete psychology of the federal government."