The afternoon after their brother's alleged killer first appeared in court on first-degree murder charges, Patricia and Karen Kinsman gathered in the heart of Toronto's gay community to thank those who helped search for him and to encourage the loved ones of other missing men not to give up hope.
"Not knowing whether Andrew was alive or dead has been a very difficult thing to live with, so there is some relief in the knowledge we have now," Karen told a crowd of people at The 519, a community hub for Toronto's LGBT community.
While many have been critical of the Toronto police for their handling of the disappearances and for brushing off community concerns that a serial killer was operating in the area, Kinsman's sisters were complimentary of how quickly they caught alleged murderer Bruce McArthur.
When asked if they had a message for McArthur, Patricia said she wouldn't "waste" her energy, while Coles remarked she'd mentally spit on him.
'EVERYONE IS TRAUMATIZED'
Bruce McArthur, a 66-year-old landscaper, was remanded into custody after his brief court appearance Friday morning. He'll appear in court again on February 14.
There is a publication ban on evidence presented in court.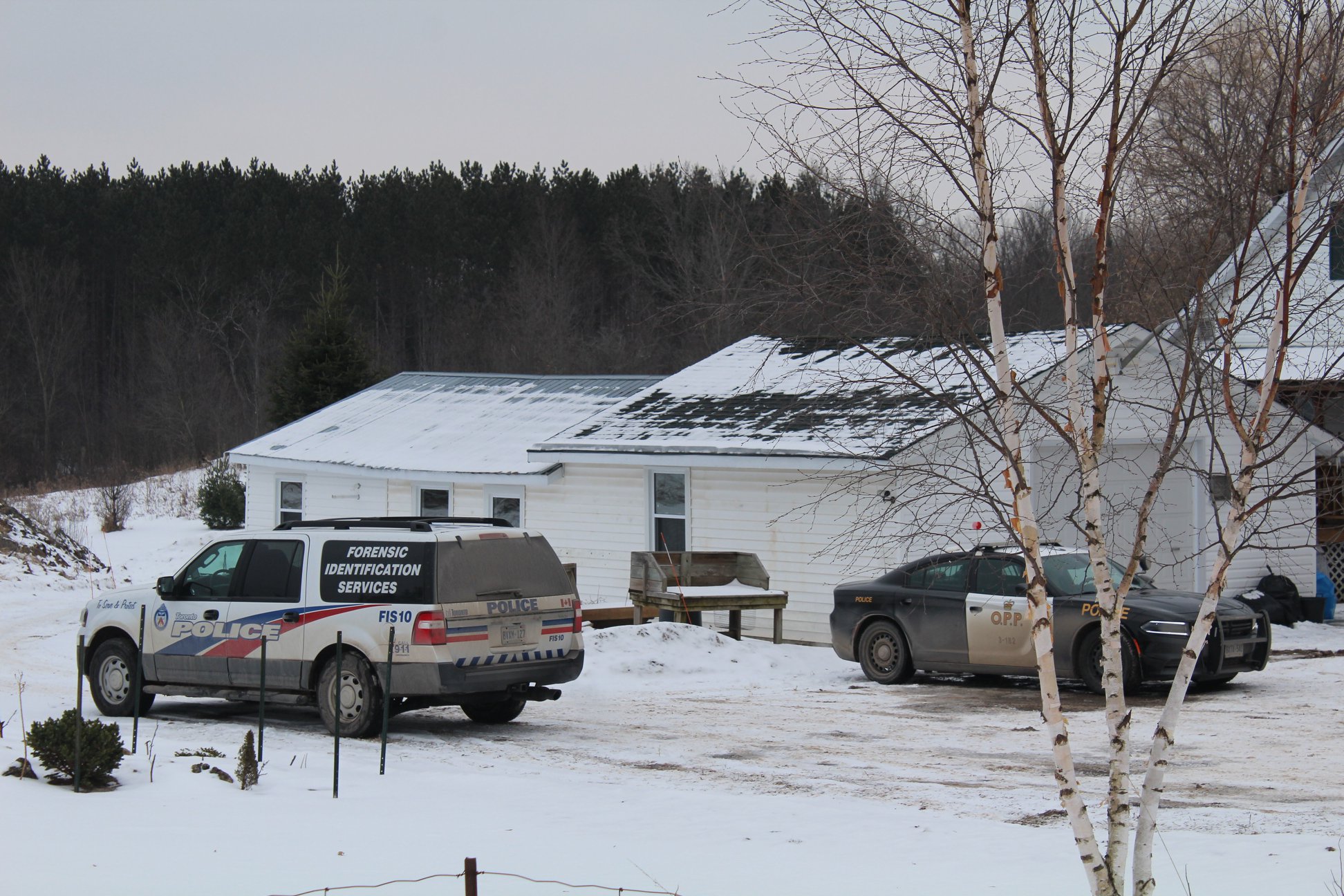 The Toronto Police announced on Thursday that McArthur had been arrested and charged with two counts of first-degree murder in the deaths of Andrew Kinsman and Selim Esen who went missing last summer from Toronto's gay village at Church and Wellesley streets.
The Toronto Police said an investigation into other possible victims is ongoing. It has fuelled longstanding fears in Toronto's gay community that a serial killer was targeting men in the village.
A number of Kinsman's friends, and those he worked with as a volunteer at the Toronto People With AIDS Foundation, were present at the hearing.
"Everyone is traumatized," John Allan, an acquaintance of Kinsman's, said at the courthouse.
"I hope that [McArthur] talks and tells what he did," said Alphonso King, who also knew Kinsman.
Kinsman's sister, Patricia, told reporters she plans to be at every one of McArthur's hearings. She told CBC News that she had never heard of McArthur prior to his arrest.
While the police have so far refused to release a photo and confirm the identity of McArthur, images from his Facebook page were widely circulated by media outlets Thursday evening.
Bruce McArthur also appears on silverdaddies.com, a gay dating website. The description on that site matches the details on McArthur released by police, including his age and that McArthur owned a landscaping business.
Some Facebook photos show him as a mall Santa Claus. In others, he's shown with family, friends, and at a Toronto Pride celebration among York Regional Police officers.
McArthur is shown in a number of photos with an Iranian man from 2014 to 2017. It's unclear what their relationship was, however they appeared to have travelled together, and he was also featured in family photos. After news of McArthur's arrest, a number of Facebook users questioned the current whereabouts of the man — who had listed Morneau Shepell as his employer on his own Facebook page. That detail had been removed from his Facebook page by Friday morning.
A spokesperson for Morneau Shepell confirmed to VICE News on Friday that the man had given the company permission to the confirm that he worked there. The man did not immediately respond to messages from VICE News on Facebook or by email.
By Friday morning, McArthur's Facebook page had been taken down.
Police are investigating five properties in Ontario they say are "associated with" McArthur, including four in Toronto and one in Madoc, a town between Toronto and Ottawa. Local news reported late Thursday night that Ontario Provincial Police officers were searching a property in Madoc, however the Toronto Police said they would not confirm this, and that "investigators have nothing new to add today and will not be commenting or confirming any details that have been reported in the media."
On Friday afternoon, the Globe and Mail reported that forensic investigators and the canine unit were searching a home in Scarborough as part of the investigation.
Esen and Kinsman are just two of a series of disappearances that have taken place in Toronto's Gay Village since 2010.
In October, Toronto police formed a task force called project called Project Prism to investigate cases of people who have gone missing from the community, including Esen and Kinsman's. Project Prism followed an 18-month-long probe called Project Houston, which investigated the disappearances of three other gay men from 2010 to 2012, but failed to find out what happened to them.