Three months after the United Nations warned of the imminent risk of famine in Somalia, aid agencies there are battling a humanitarian crisis of epic proportions.
Drought has devastated vegetation and water supplies, and hunger is soaring. More than half the country — 6.2 million people — are in need of emergency aid to avoid starvation. And around 1.4 million children will risk acute malnutrition in 2017, according to UNICEF — 50 percent more than what the charity predicted in January.
April should have been the height of the rainy season, but most of Somalia saw little to no rain during the month. Estimates for both March and April show that the north of the country received a minuscule amount of rainfall compared to the previous year.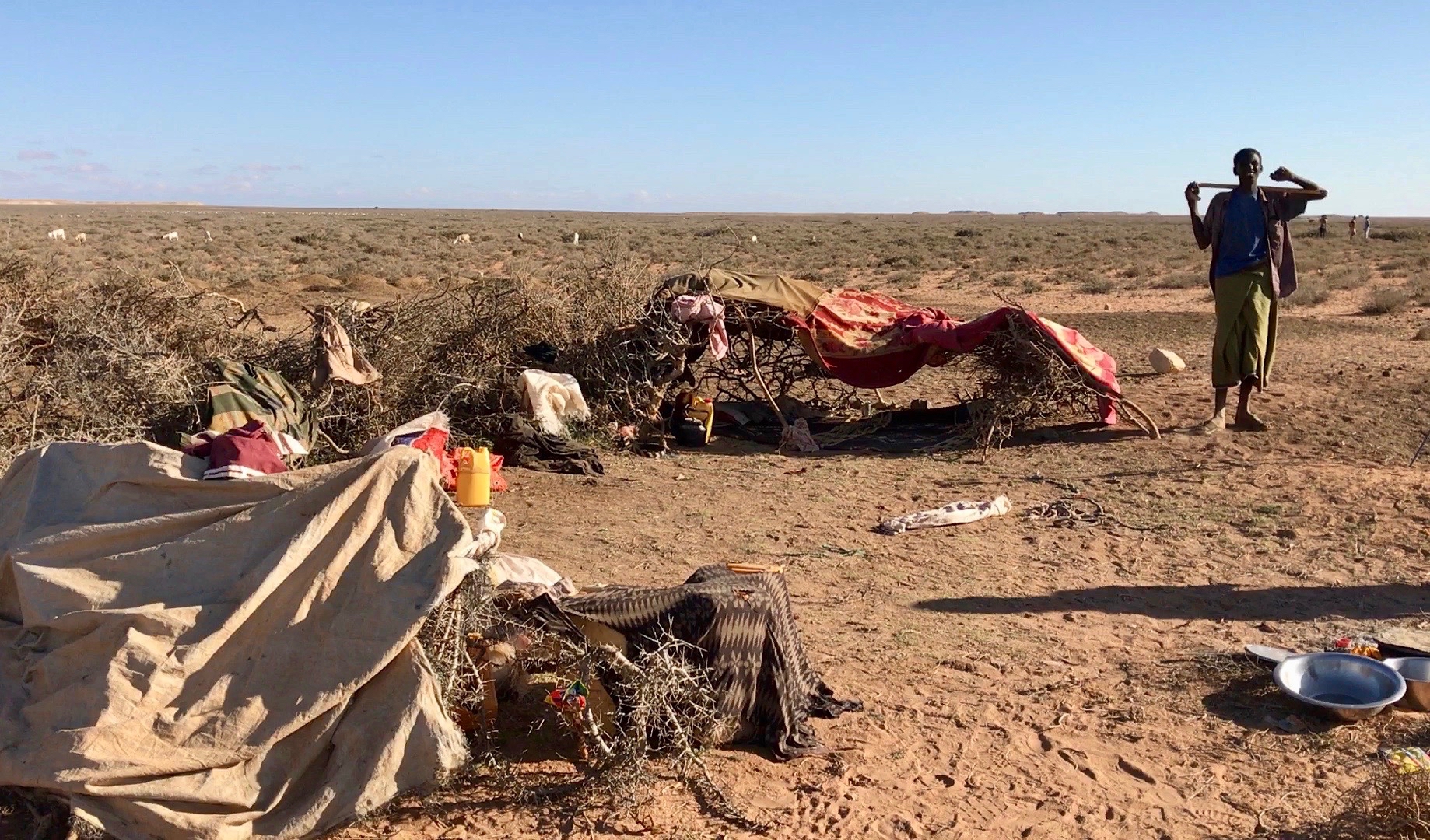 After three woefully dry rain seasons, the effect on family livelihoods has been catastrophic. Some 60 percent of Somalis depend on livestock for survival, but as the scorched landscape yields scant vegetation for the animals to eat, 10 million of the 18 million cows, sheep, and goats typically exported have died.
"It's like the last man standing," Abdul Qadr Hussain, a 42-year-old pastoralist, told VICE News. Hussain has had to move his herd 500 kilometers from his hometown in Mudug, north-central Somalia, in search of grazing pasture. Only 80 of his 600 goats have survived the three consecutive years of drought, and half of the remaining ones are sick.