Apple removed Alex Jones' conspiracy-laden podcast this week — but downloads for the Infowars iOS app are booming.
The official Infowars app is currently ranked third among the most-downloaded news apps in the App Store after Jones sent his fans to the app, and to Twitter, which also has not banned Jones or Infowars.
The conservative commentator was kicked off YouTube, Spotify, Facebook, Pinterest and other tech behemoths this week for violating community guidelines. And it all started when Apple purged all but one of Jones' podcasts from iTunes.

So what gives with the app? Well, Apple told Reuters that it doesn't violate any of their current policies against hate speech.
Read: Even the people at Twitter can't explain why Alex Jones is still able to tweet

"We strongly support all points of view being represented on the App Store, as long as the apps are respectful to users with differing opinions, and follow our clear guidelines, ensuring the App Store is a safe marketplace for all," Apple told Reuters.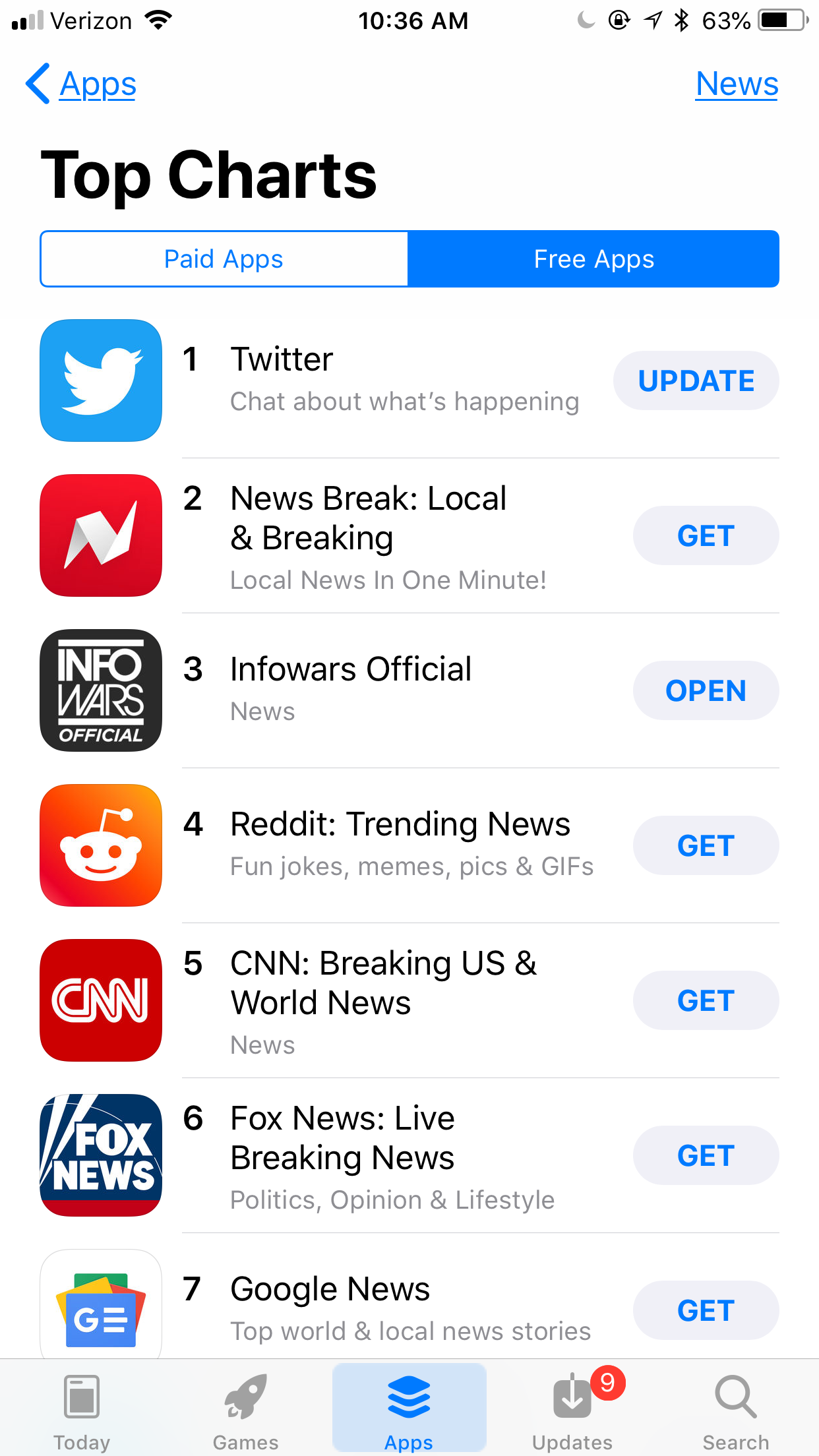 This all-sides view was also adopted yesterday by Twitter's chief executive officer Jack Dorsey. Del Harvey, the social media platform's vice president for trust and safety, posted a staff email to Twitter that set out to explain the justification for keeping Jones.

"Alex Jones has indeed posted inflammatory (and reprehensible) content -- including accusing people impacted by Sandy Hook of being crisis actors. At the time he did so, however, we hadn't evolved our harassment policy to include those sorts of accusations, particularly when they weren't targeted at specific individuals," Harvey wrote in an email to Twitter employees, as shown by a screenshot she posted to Twitter.

And the American Civil Liberties Union said Wednesday that social media platforms shouldn't censor offensive speech.