On a cold Monday in January, Nichole Bowen-Crawford, an Army combat veteran, found herself outside the Pentagon recounting the most traumatic experience of her military service: A higher-ranking sergeant sexually assaulted her while they were on tour in Iraq in 2003, she said. When she confided in a supervisor, she was advised to keep quiet.
"Senior male soldiers advised me to not report, saying that my career was more important than this," Bowen-Crawford told a small crowd of demonstrators who had gathered to demand more transparency from the military on sexual misconduct and to protest the retaliation that survivors face.
Sexual assault and harassment have plagued the U.S. armed forces for decades, but until recently survivors have largely been afraid to speak out. Protections for service members are weighed against other defense concerns and often fall short, critics say. The military justice system has come under fire for its internal process for adjudicating these cases, and reform efforts have stalled or failed to curb abuse.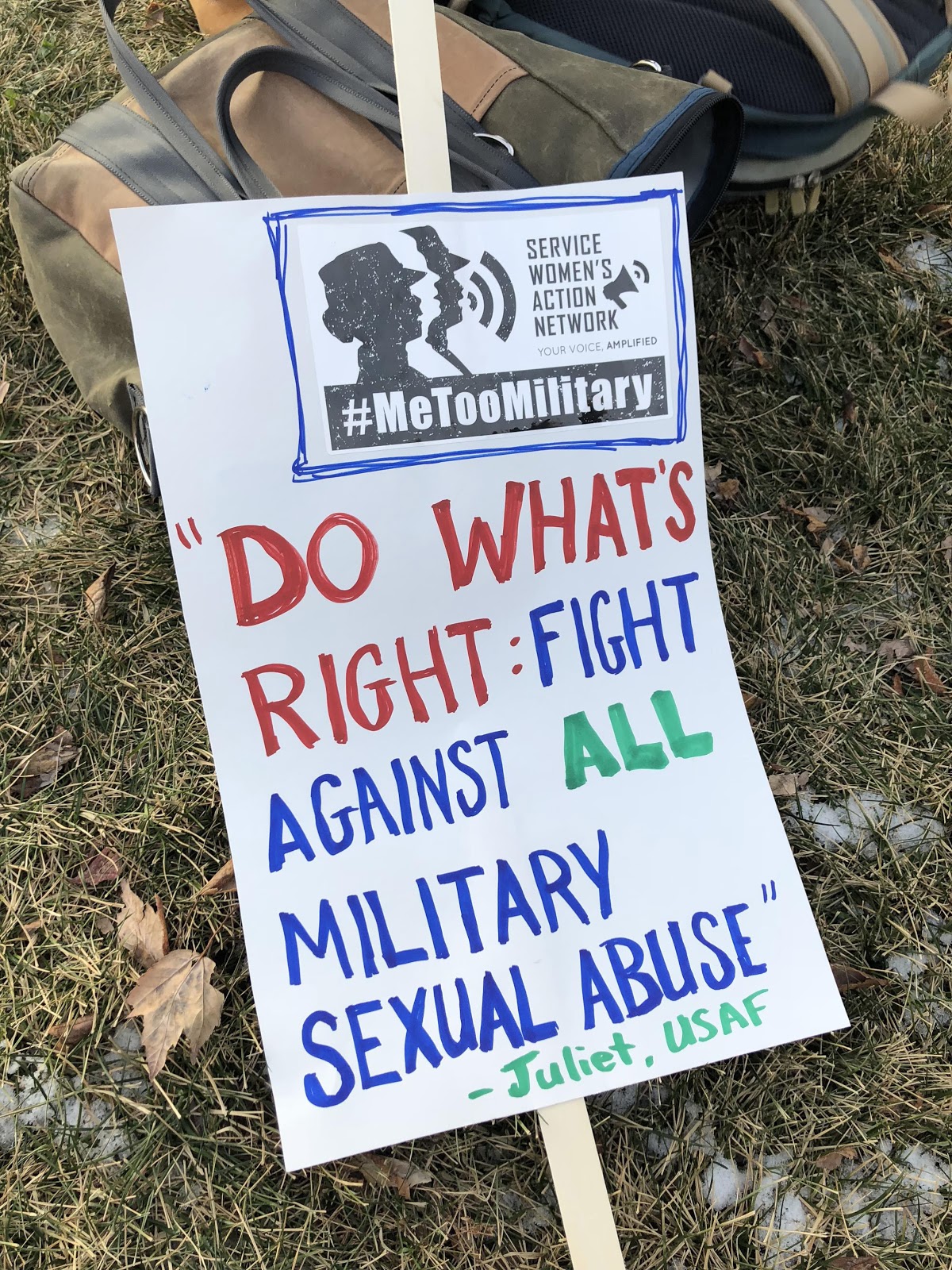 Now, a growing chorus of active-duty and retired service members are hoping to finally bring the #MeToo movement that's sweeping other institutions to the nation's largest employer.
"This is an opportunity for military women to ask: Where is our #MeToo reckoning?" said Lydia Watts, head of the Service Women's Action Network, a nongovernmental organization that helped organize the Jan. 8. protest outside the Pentagon. "When is it our moment where offenders will be held accountable? Is it going to be taken as seriously as it's being handled in the civilian world?"