Argentina's Senate rejected Wednesday a bill that would have legalized abortion before 14 weeks, dealing a significant blow to the abortion rights movement in the region.
Hundreds of thousands of anti-abortion and pro-choice activists braved terrible weather to protest around government buildings in Buenos Aires ahead of the vote.
Those in favor of the bill reacted angrily when the result was announced, starting fires and throwing missiles at the police.
Opponents of the bill were jubilant. "What this vote showed is that Argentina is still a country that represents family values," one activist told Reuters.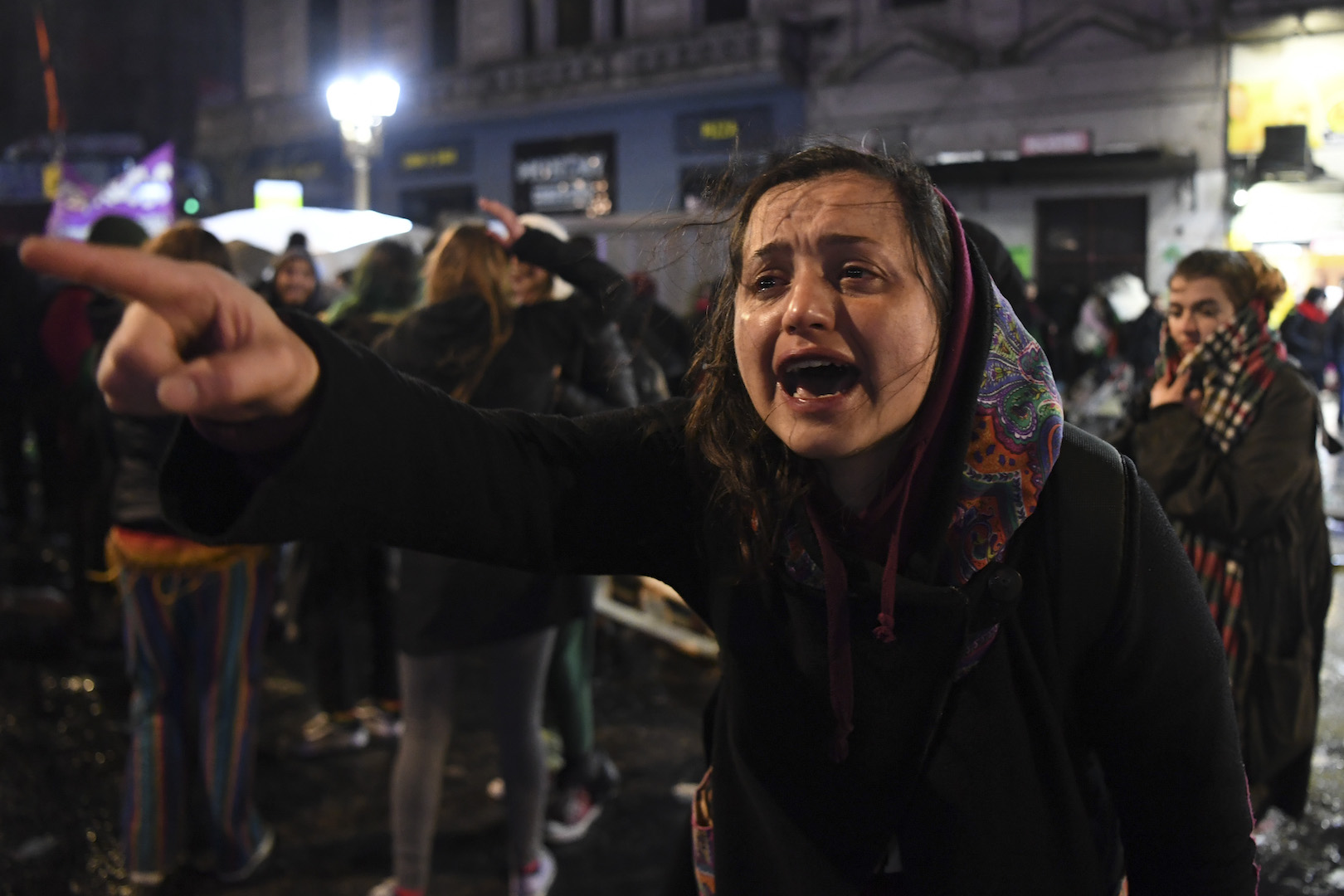 After a marathon debate in the Senate, lawmakers voted by 38 to 31 against the bill, with two abstentions. One lawmaker, who was heavily pregnant, missed the vote. The bill had previously passed the lower house by a narrow margin, and pro-choice activists were initially hopeful it would also pass the upper house. However, a number of senators changed their minds in the days before the Thursday's crunch vote, saying they would no longer support the bill in its current form.