April 20 means different things to different people. For weed smokers, it's 4/20 Day; if you work at the the United Nations, you know it as Chinese Language Day. If you happen to be a neo-Nazi, things take a darker turn: it's an occasion to celebrate Adolf Hitler's birthday.
For that reason, hundreds, if not thousands of neo-Nazis from central Europe are expected to descend on the tiny east German town of Ostritz Friday to attend the Shield and Sword Festival — a far-right event that promises ultranationalists a full-spectrum modern festival experience, running the gamut of neo-Nazi subculture.
Held under the motto "Reconquista Europe," the Shield and Sword Festival's lineup reflects the organizers' attempts to "portray the diversity of our political will over a weekend." The result is an event combining speeches by senior figures from the National Democratic Party (NPD), a far-right political group typically referred to as a neo-Nazi organization; a concert by radical right-wing rock bands; an MMA tournament from a far-right promoter; tattooists and stalls with popular far-right streetwear brands.
"Most people believe that we are only pursuing election policies. But no, loving one's homeland also means that all life revolves around politics," reads the festival website. "Culture, art and way of life belongs to politics!"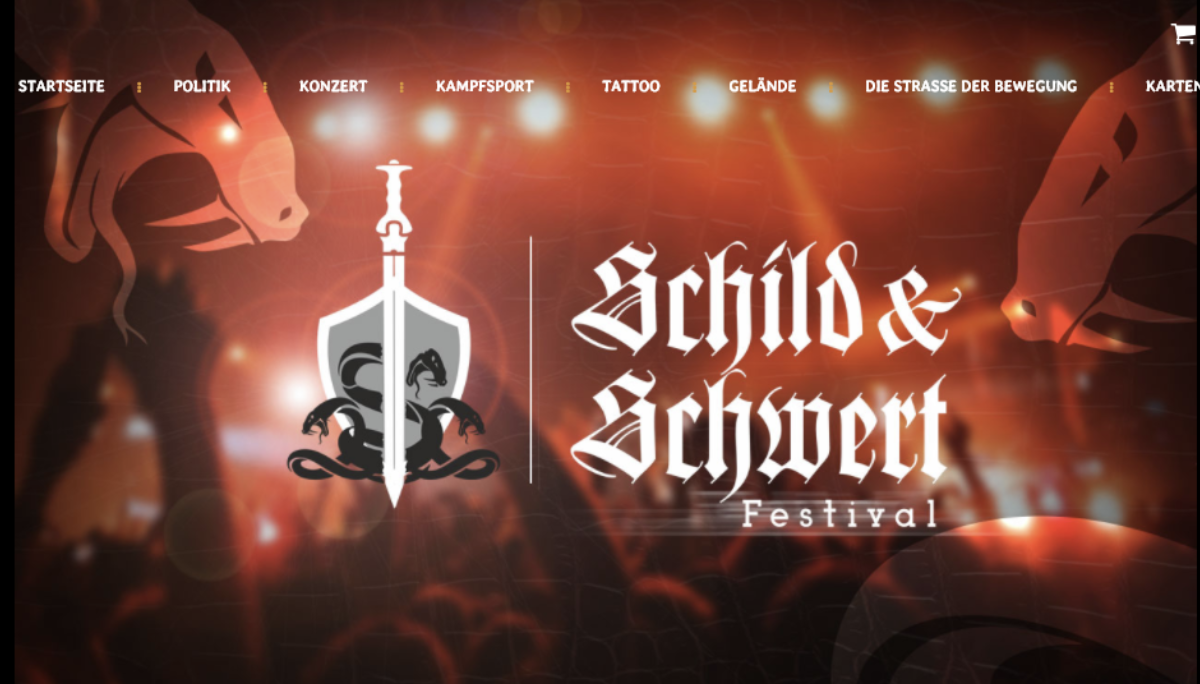 The festival is expected to be one of the biggest events on the German far-right calendar, experts warn, providing an important forum for networking, fundraising and mobilizing for the radical right, in a country — and region — struggling to address the rising strain of militant extremism. Ostritz lies on the border with Poland, not far from Czech border, and the festival is expected to draw neo-Nazis from across those three countries and further afield, effectively taking over the tiny town of 2,400 people for the weekend. It's not known how many will attend; festival organizers have registered the event for 750 people, but boasted on Facebook that they have space for 10,000, while anti-racist groups anticipate 2-3,000 will show up.