About 2,000 people dressed in rainbow garb descended on Vice President Mike Pence's conservative hometown of Columbus, Indiana, this weekend for a wild gay pride parade.
"It's crazy. It's awesome," Erin Bailey, the 18-year-old who organized the event, told the Indy Star. She planned the event as her senior project, but her efforts quickly turned into much more than that — Columbus, a town of 45,000 people that cast twice as many votes for Donald Trump as for Hillary Clinton, had never hosted a gay pride parade before.
"I want others in Columbus to know it's an accepting place," Bailey told Teen Vogue. The festival is for members of the LGBT community . . . more so than it is for people like Mike Pence or people who are intolerant."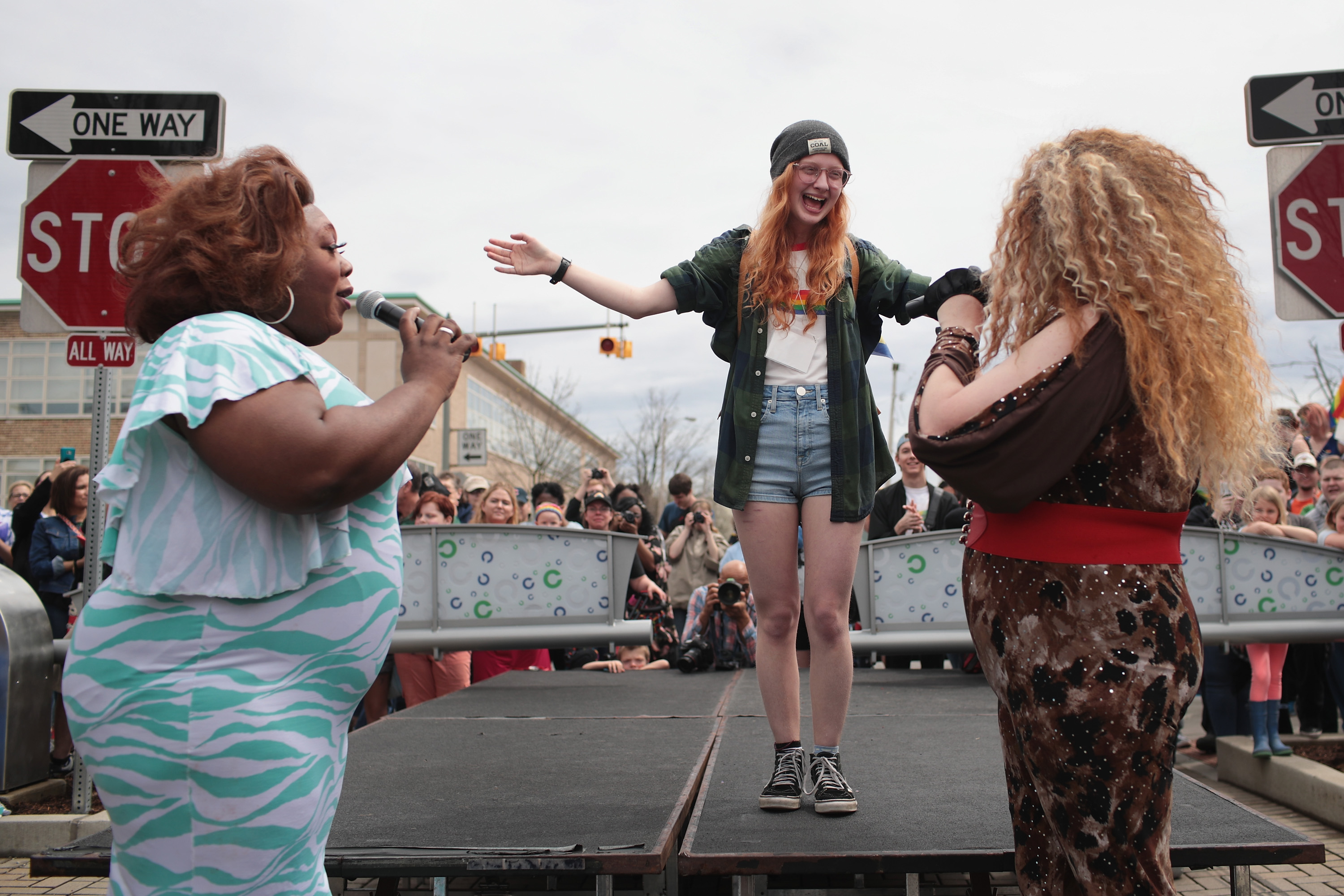 The city's parade gained national attention because of Pence's long history of opposing LGBT rights as the governor of Indiana, and now, the vice president. He pushed to keep marriage between a man and a woman while he was governor, as well as "license to discriminate" bills as both governor and vice president. Pence also reportedly drafted Trump's policy banning transgender personnel from the military.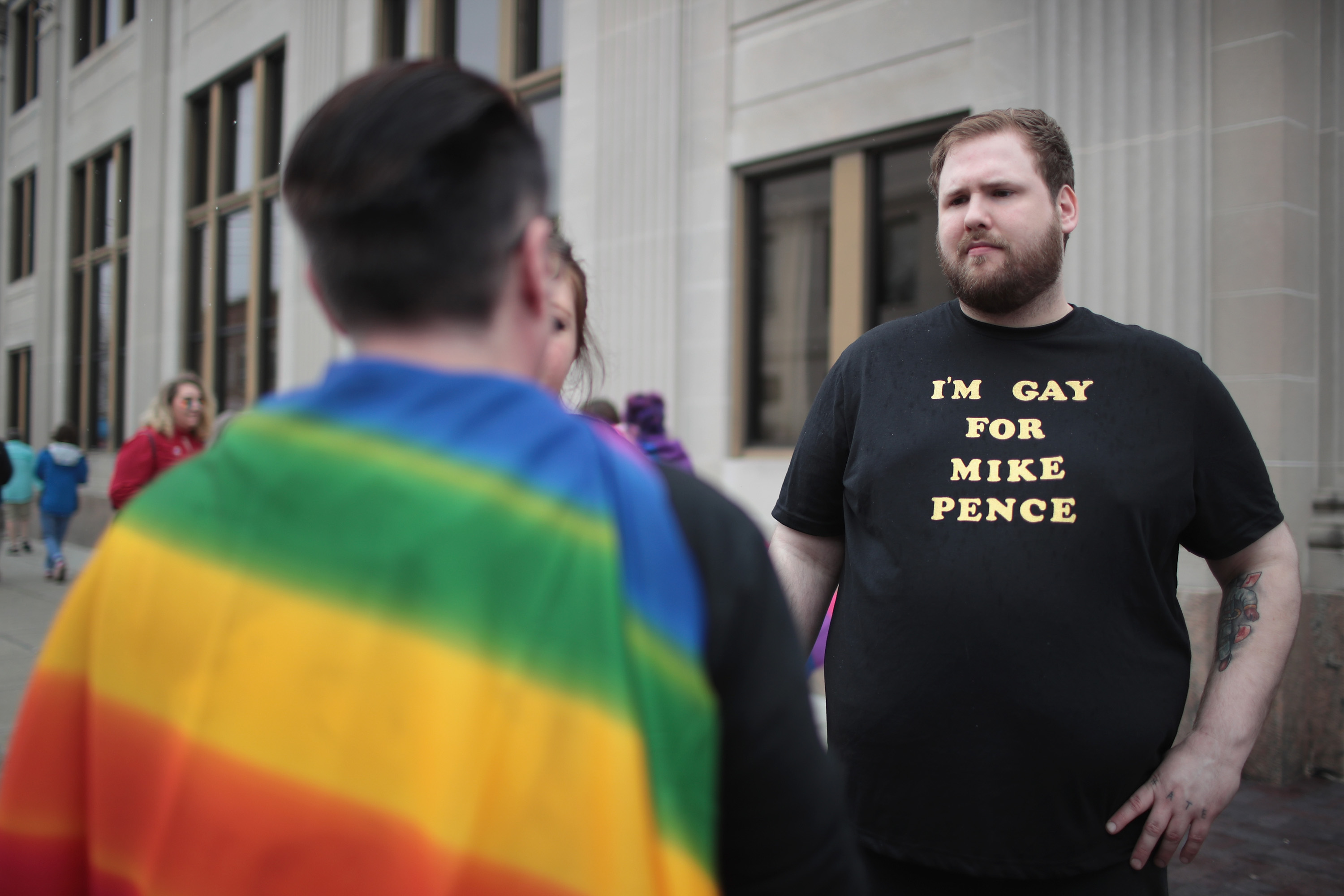 In a statement to USA Today, Pence's spokeswoman Alyssa Farah said the vice president commends Bailey for her activism and "engagement in the civic process."