When Donald Trump rode to victory in the Electoral College on Nov. 8, perhaps no group was more surprised than journalists, who had largely bought into the polls showing Hillary Clinton was consistently several percentage points ahead in key swing states.
But there may be another reason they didn't see it coming: Journalists spend a lot of time on Twitter, and their information bubble rarely includes Trump supporters. That's according to a new analysis from the Electome project at the MIT Media Lab provided exclusively to VICE News.
MIT's analysis — which used the social media company's complete data set — shows that on Twitter, Trump supporters formed a particularly insular group when talking about politics during the general election. They had few connections to Clinton supporters or the mainstream media. By contrast, Clinton supporters were more splintered and verified journalists often overlapped within their mutual follower networks.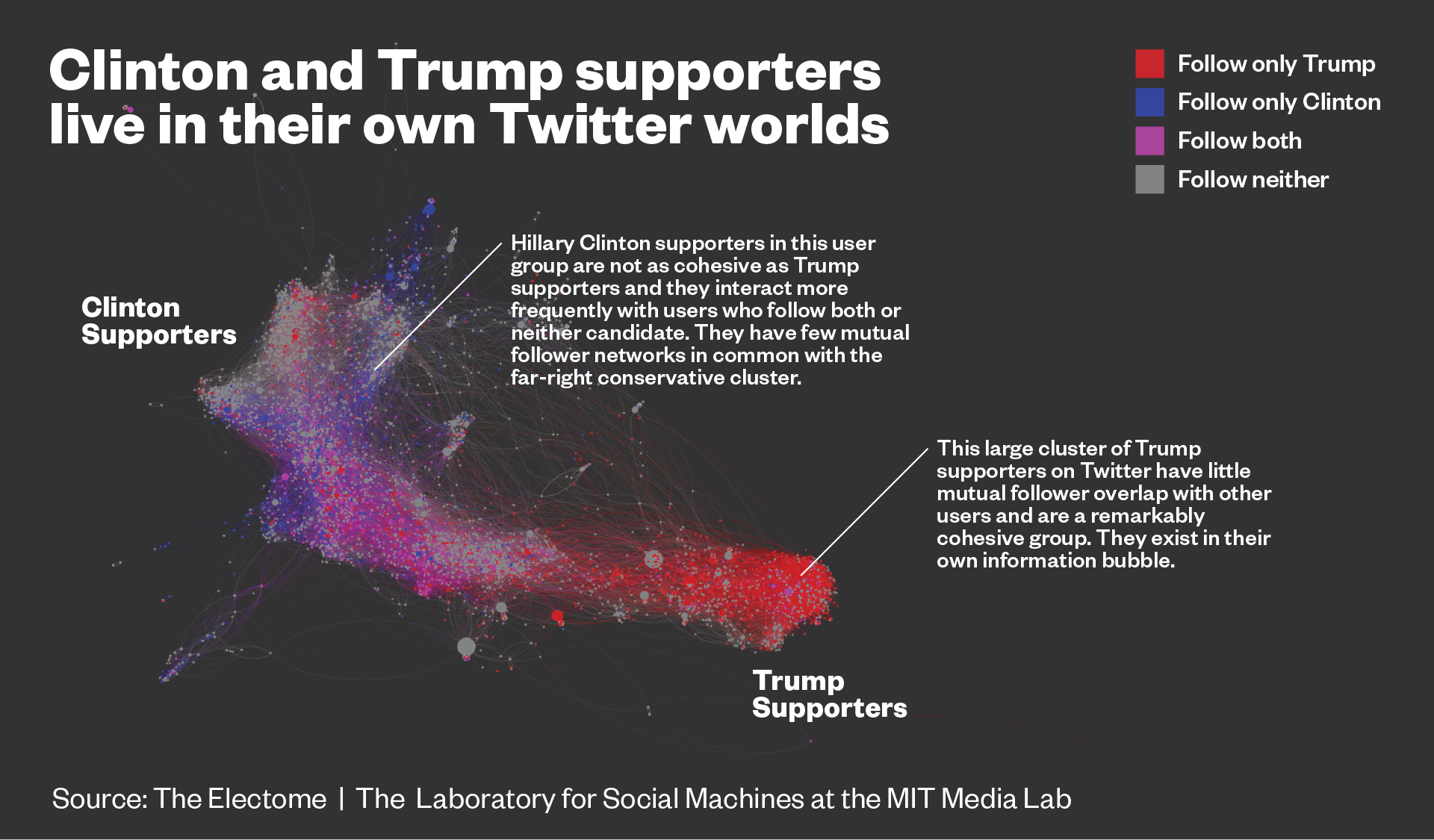 The data cannot draw any definitive conclusions about why Twitter users became so polarized during the 2016 campaign, but it does provide a striking look at how they did. Perhaps journalists' more Clinton-oriented Twitter networks expose a subtle form of political bias, or perhaps Trump supporters separated themselves from these users to avoid inconvenient facts.
"All of this paints a bleak picture of online political discourse," said John West, a data journalist at the MIT Media Lab who worked on the study. "It is one balkanized by ideology and issue-interest, with little potential for information flow between the online cocoons — or between the loud and important cluster of exclusive Trump followers and the institutionalized media users that are supposed to be political discourse's immune system."