WASHINGTON, D.C. — As hundreds of people poured in to Washington D.C. on Sunday to protest what some feared would be a large white nationalist rally, a red pickup truck pulled into a Target parking lot outside of Alexandria, Virginia.
A man in a blue suit stepped out of the truck. It was Jason Kessler, the organizer of Sunday's "White Civil Rights rally," and one of the key figures behind last year's violent Unite the Right rally in Charlottesville, Virginia. He'd arrived with Jovi Val, a far-right activist and a member of the Proud Boys, a far-right organization that was labeled a hate group by the Southern Poverty Law Center for the first time this year. Kessler is a white nationalist who has espoused to racist ideas, including that races can be ranked by their intelligence.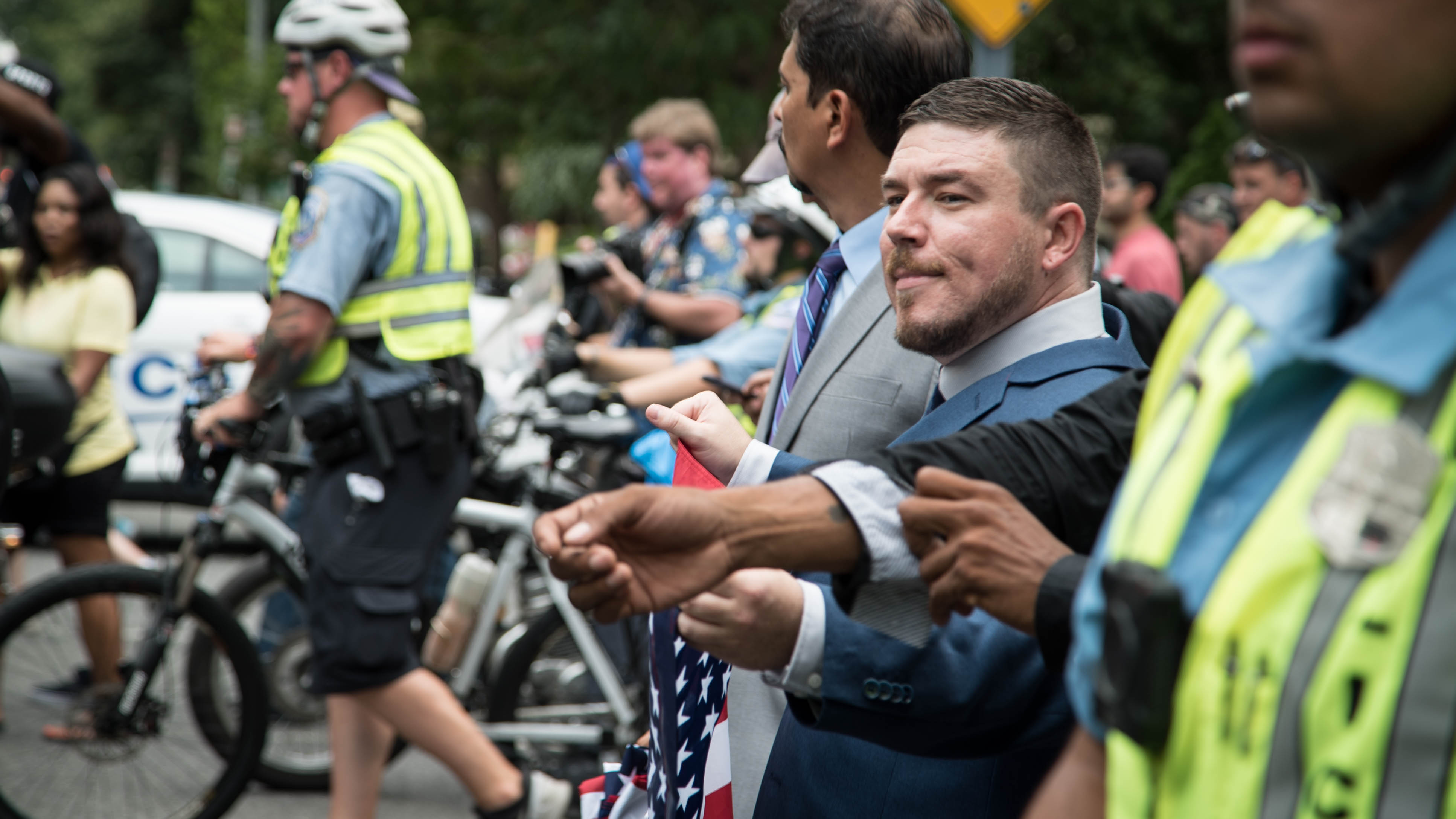 In the next parking lot over, Alexandria police officers in at least six patrol cars and 15 on bicycles, put on bulletproof vests and lay in wait.
This was Kessler's meeting spot. About 15 of his supporters were already in the lot and had been sitting in idling cars. After convening briefly, they got back into their respective vehicles, and drove convoy style to the Vienna Metro Station, 20 minutes away, where they planned to meet up with more supporters before traveling as a group to Washington D.C. The main rally was to be held in Lafayette Park, across the street from the White House, and kick off around 4.30 p.m.

D.C. transit police escorted Kessler's group, which included supporters of the internet conspiracy Q-Anon and people with Nazi symbols tattooed on their arms, down into the subway. There, they were relegated to their own subway car.