Anyone looking at the official websites of the Environmental Protection Agency, the Department of Energy, or the White House might be under the impression that climate change isn't a threat.
That's because the Trump administration has been systematically scrubbing its online references to climate change, according to a report released Wednesday by the Environmental Data and Governance Initiative, a group of international scientists and nongovernmental organizations. While climate change data sets and documents are still publicly available, the report details how federal agencies removed links to these documents from their web pages, deleted entire sites, and altered language to erase or downplay climate change.
In fact, the Environmental Data and Governance Initiative started monitoring thousands of federal websites and downloading national scientific data after Donald Trump was elected out of concern that scientific information might disappear or be altered.
The 51-page report compares climate change messaging on federal websites from before and after the Trump administration to show what's changed. We pulled out some of the most notable edits.
Overhauling the EPA's website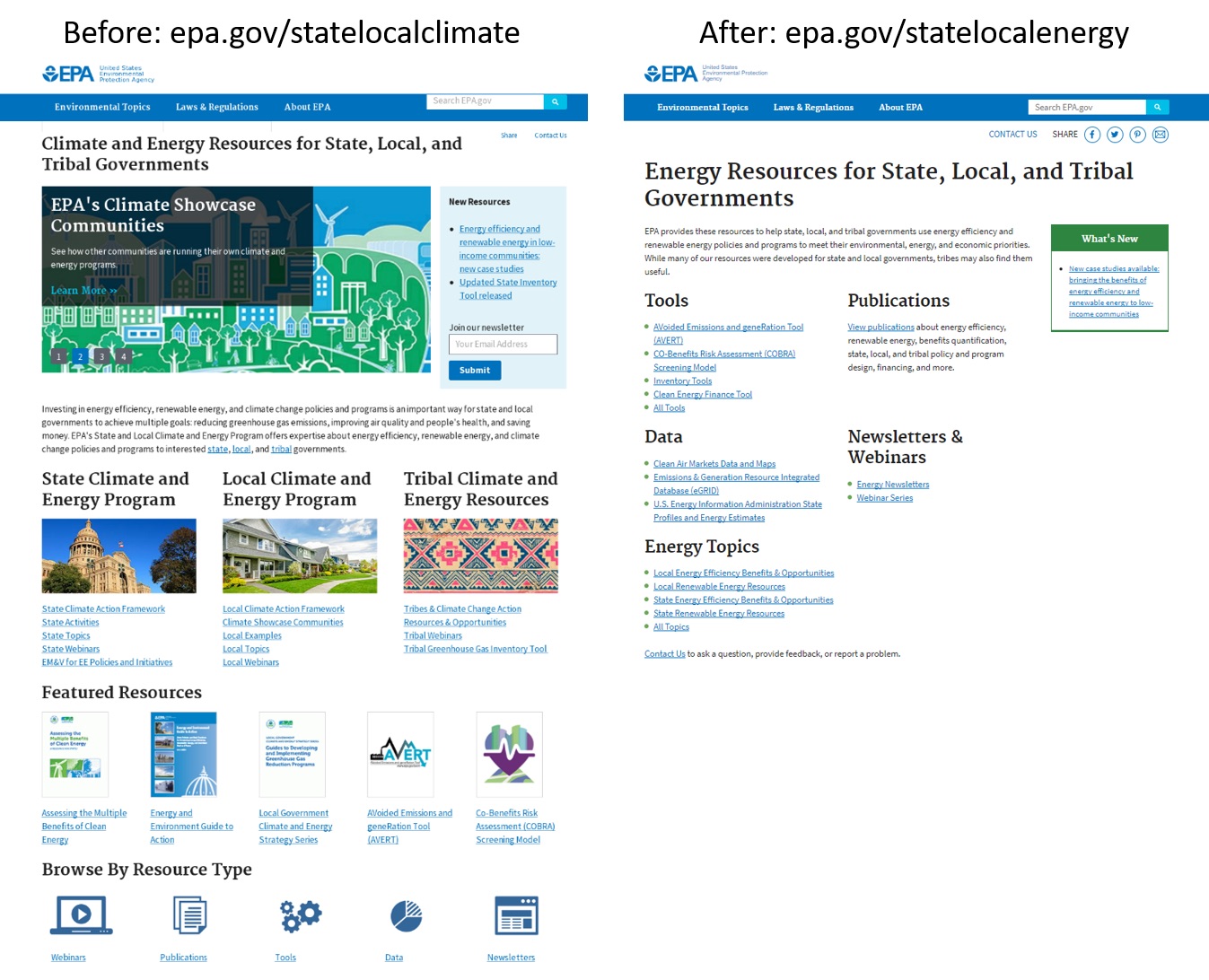 The Trump administration has cut down the most references to climate change on the EPA's website.