One of President Donald Trump's most controversial campaign promises was to enact a "total and complete shutdown" of Muslims entering the United States. Despite a slew of legal challenges, including a case that's being heard Wednesday by the Supreme Court, it's clear that he's delivering on his pledge, at least when it comes to keeping out Muslim refugees.
The latest data from the State Department, which oversees the U.S. refugee program, shows that 1,891 Muslim refugees have been allowed to enter the country so far in the 2018 fiscal year. That's a 90 percent drop from the same period last year, when the U.S. admitted 18,342 Muslim refugees.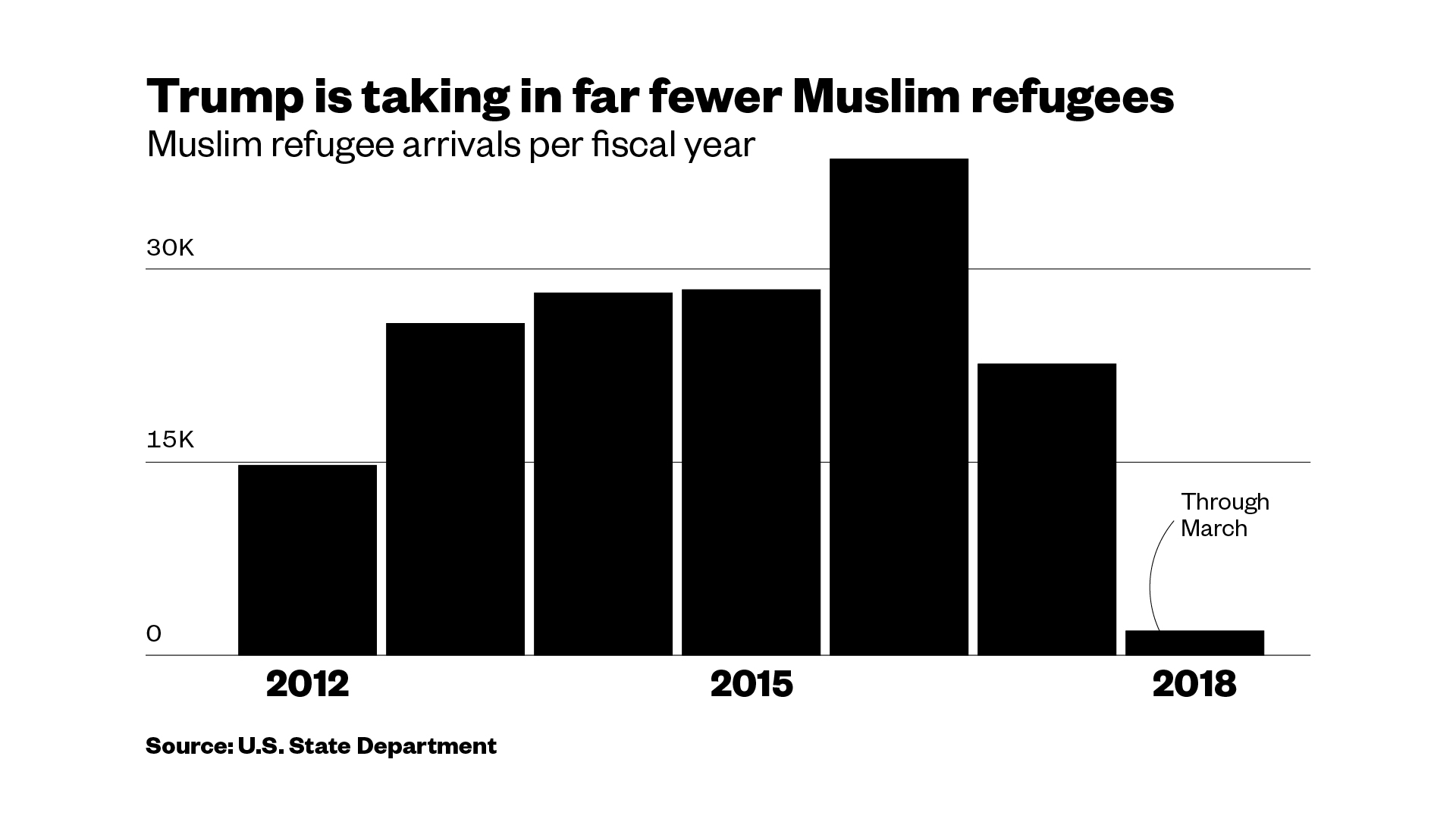 The numbers are especially dramatic when it comes to Syria, where more than 5 million people have fled horrific violence in a civil war that recently entered its eighth year. Just 44 Syrian refugees have been resettled in the U.S. in the first six months of the fiscal year — compared to 5,839 over the same period last year. Of those 44 Syrians, only 27 identified themselves as Muslim.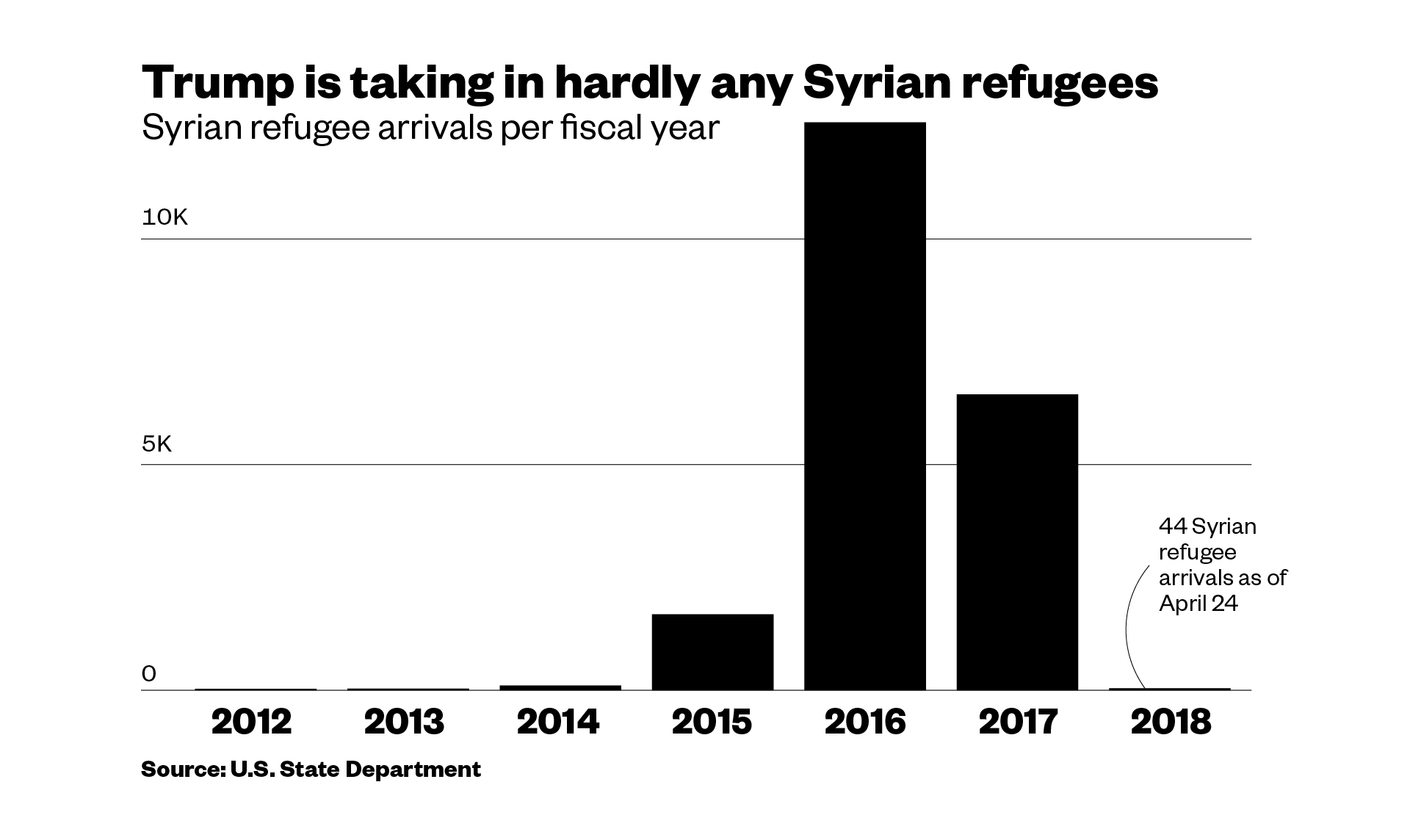 The trend coincides with an overall gutting of the U.S. refugee resettlement program by the Trump administration, resettlement experts say. The White House has near-total authority to limit the flow of refugees into the country, and the administration has set a cap of 45,000 for the current fiscal year. That ceiling was already going to be the lowest in recent history, but so far the U.S. is only on pace to admit 23,000 refugees, which would be the lowest total since the modern U.S. refugee program was established in 1980.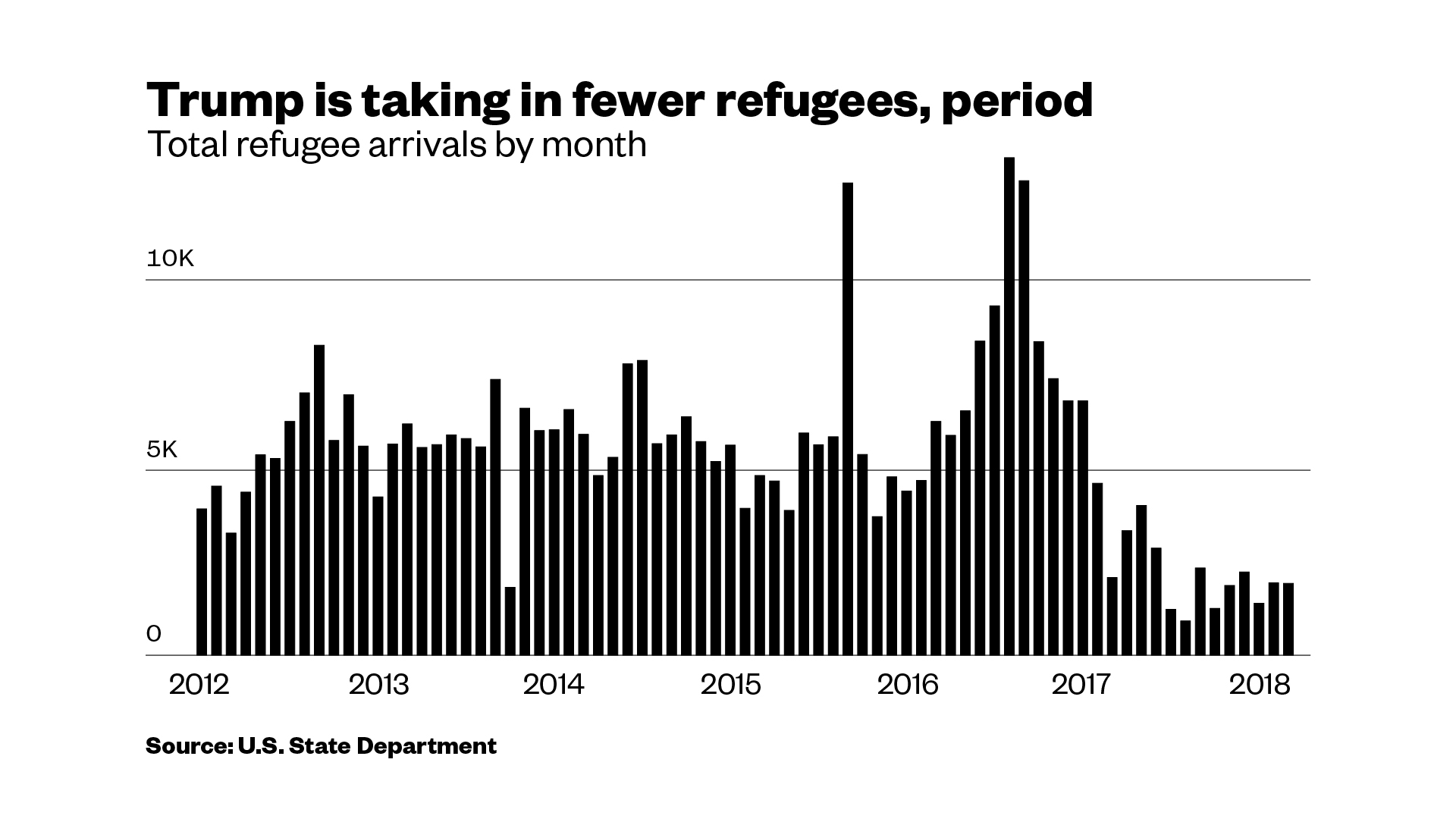 A State Department spokesperson said it's "too early to determine" how many total refugees will be resettled in the U.S. in the 2018 fiscal year, and noted that the U.S. has provided "nearly $7.7 billion in humanitarian assistance" for displaced Syrians.