New York City police officers shot fewer than two dozen people this year, a record low and the result of major shifts in policing practices that have led to drops in police shootings around the country.
By the end of November, New York City police officers had shot 18 people, half of them fatally, according to data obtained by VICE News. The New York Daily News reported updated numbers Thursday showing officers fired their guns in 23 incidents in 2017.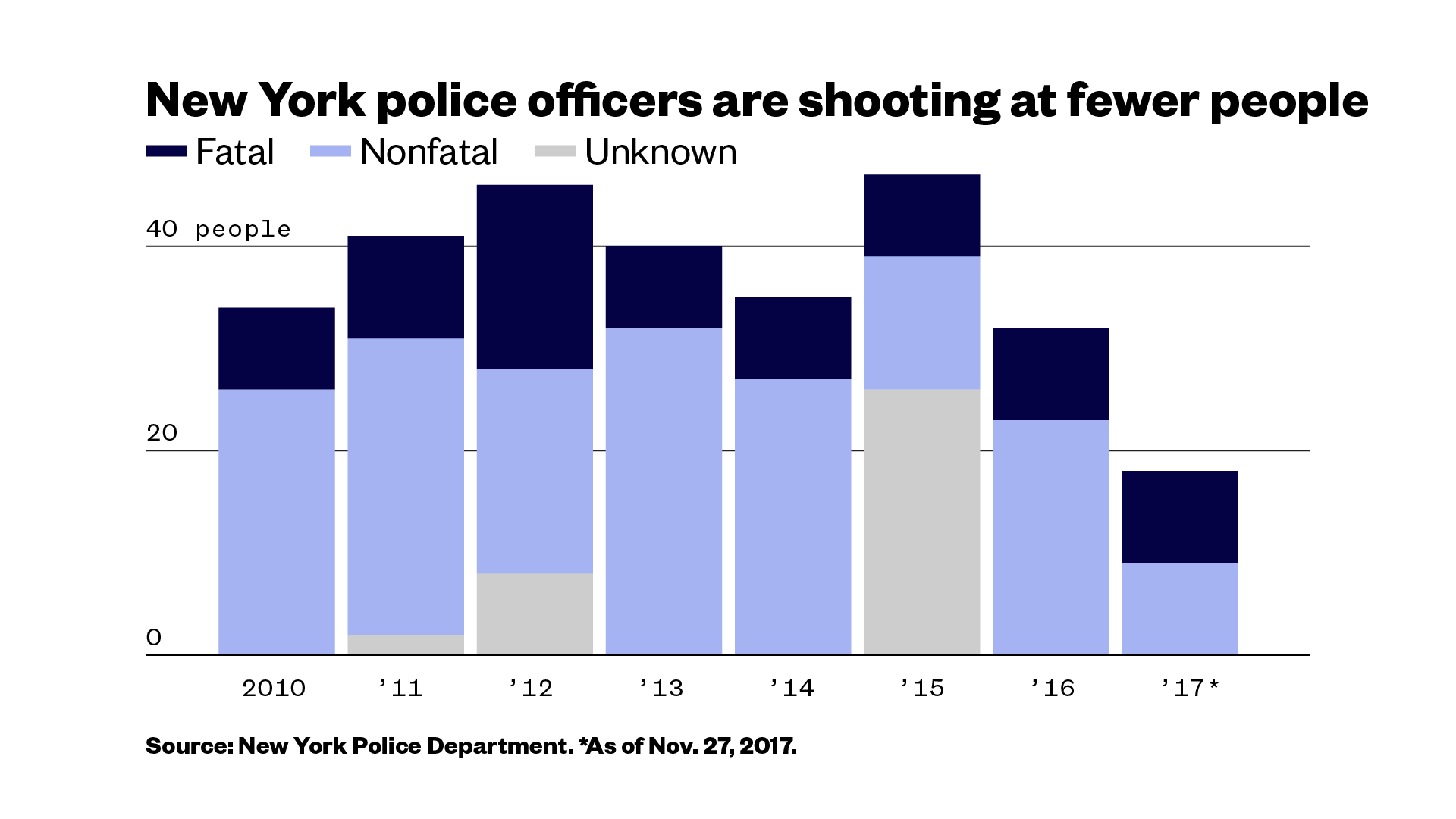 Shootings were down 44 percent from 2016, when New York police shot at 32 people. That's less than one person for every 100,000 city residents.
With around 34,000 full-time sworn officers, the New York Police Department has almost three times as many officers as the next-largest local department in the country, but they shot about half as many people. Los Angeles Police Department officers shot at 42 people in 2016, and Chicago cops shot at 65 people last year.

"New York is the biggest city in the country. It is a leader from a policing standpoint," said Chuck Wexler, head of the Police Executive Research Forum. "I think holding officers to a higher standard, giving them the training and equipment, all of that has made a difference."