Want the best from VICE News in your inbox? Sign up here.
You've probably heard by now that fentanyl is the deadliest drug in the United States, but a new study released Thursday by the National Center for Health Statistics offers yet another grim reminder: Deaths caused by the powerful synthetic opioid doubled every year from 2013 to 2016, soaring to 18,300 fatal overdoses from under 2,000 in a single year.
And it keeps getting worse. Preliminary data for 2017 show more than 28,000 deaths involving fentanyl and other synthetic opioids. That's out of more than 70,000 total fatal drug overdoses, which is higher than the death toll for HIV at the peak of the epidemic.
President Trump, among others, has started to pay attention. The White House is touting the administration's ongoing efforts to reduce the flow of illicit fentanyl from China and Mexico, but the latest report on fentanyl includes a statistic that suggests the problem is actually worse — and more complicated — than Americans have been led to believe.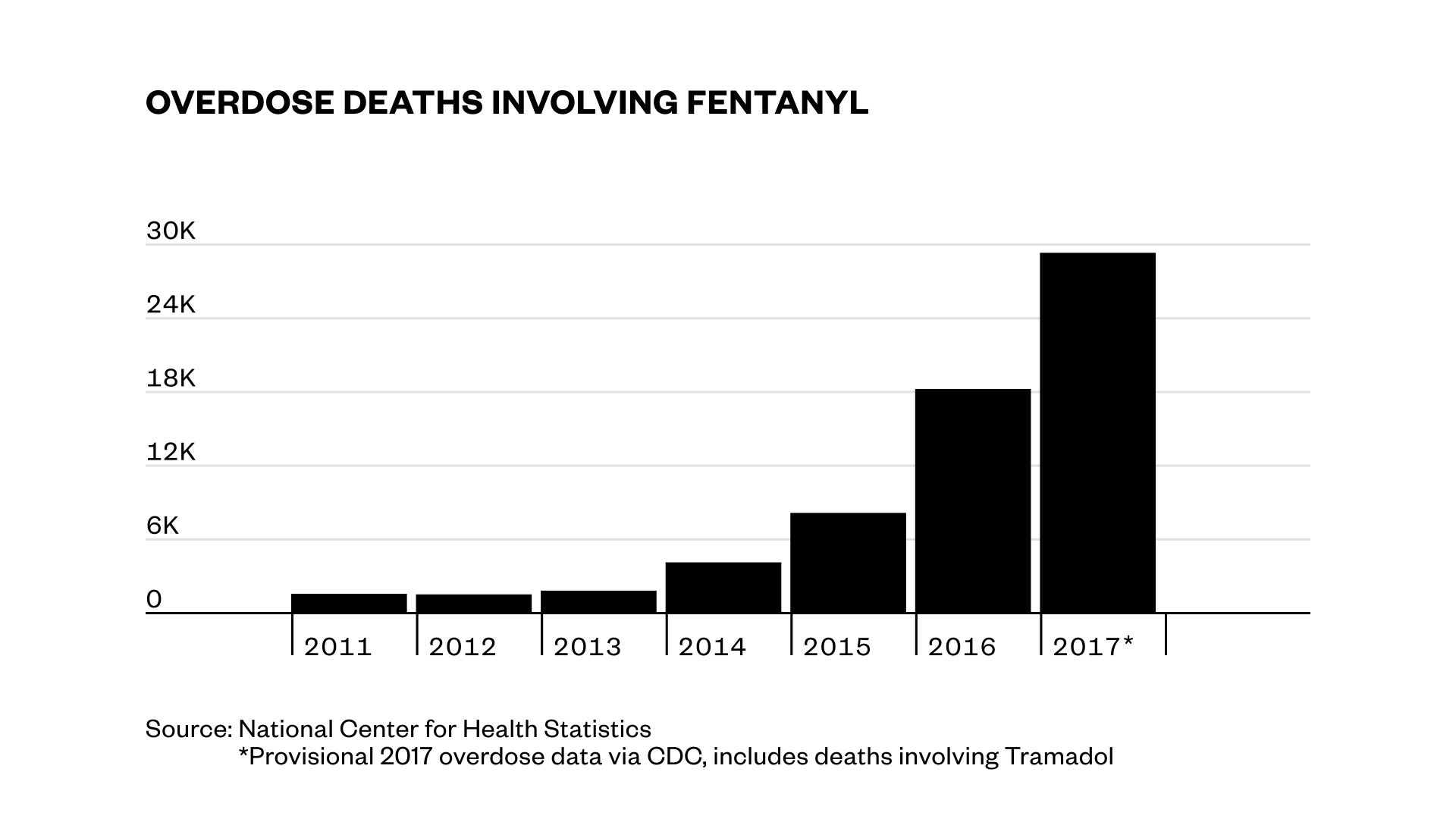 While synthetic opioids kill more Americans than any other type of drug, in 2016 nearly 70 percent of fentanyl deaths also involved one or more other substances. Deaths caused by other drugs have not skyrocketed to the same degree as fentanyl, but overdose rates for both heroin and meth more than tripled from 2011-2016. Cocaine use is also on the rise, and it has consistently remained the second or third-leading cause of fatal overdoses after opioids.