BADIRAGUATO, Mexico — The region that produced Sinaloa cartel leader Joaquín "El Chapo" Guzman is known as The Golden Triangle, in reference to the fields of opium poppies hidden deep in the rugged Sierra Madre mountains where three states intersect. Generations of farmers here have sold their harvest to the cartel to be transformed into heroin and shipped north. But the once-lucrative crop suddenly lost its value.
Golden Triangle farmers say the Sinaloa cartel has stopped paying a premium for opium gum, the viscous brown goo that's extracted from poppy plants and processed into heroin. Addiction rates are still soaring in the U.S., but the cartel has found a way to meet demand for heroin that doesn't involve fields of poppies.
One 49-year-old man from the small village of Tameapa, who asked not to be identified because he owns a poppy farm, knows exactly why his crop is selling for so little: "It's because of the synthetic drugs."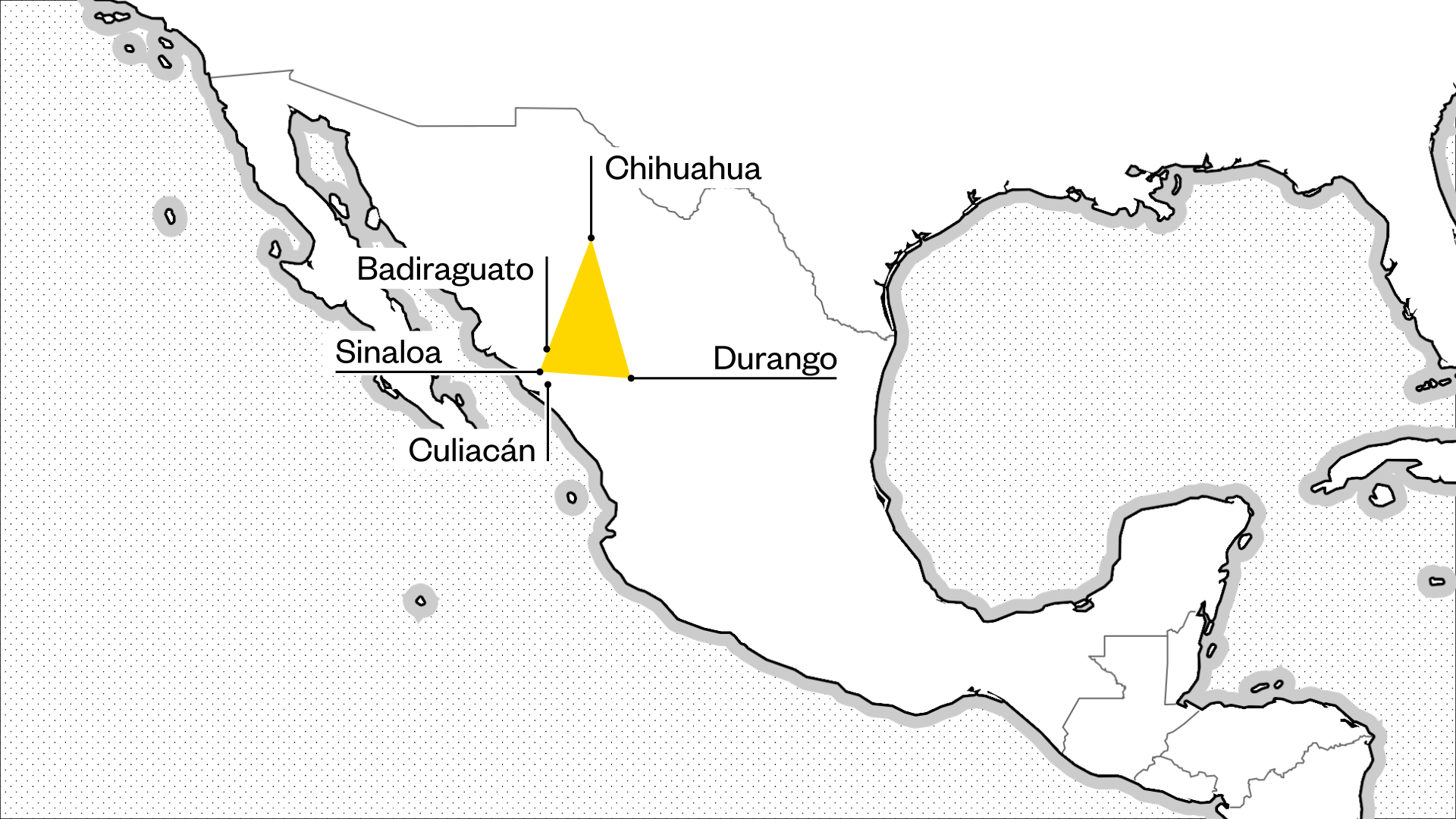 Powerful synthetic opioids such as fentanyl were involved in more than 40 percent of the record 70,000 fatal overdoses in the U.S. in 2017, more deaths than car crashes, gun violence, or HIV have ever caused in a year. President Donald Trump has repeatedly blamed China for flooding the U.S. with fentanyl through the international mail system, but the reality is more complicated. There's growing evidence that illicit fentanyl is being produced primarily in Mexico in clandestine cartel labs, with precursor chemicals sourced from China.
The farmer in Tameapa had a salt-and-pepper goatee and he flashed a smile full of gold teeth recalling the old days when a kilo of goma would fetch 35,000 pesos, or around $1,800. Now he's lucky to get a third of that. He sat in a white plastic chair on the patio of a modest home. Gesturing in the direction of his poppy field atop a nearby plateau, he explained the situation in Sinaloa.