MOSUL, Iraq – Winter is approaching in Mosul. Temperatures have dropped sharply and rain is turning access roads that the Iraqi military has been using to get around recaptured districts into fields of mud. Children wear woolen hats as they play outside their bullet-riddled homes, with gunfire and the heavy thud of artillery rippling overhead.
Nearly seven weeks into the offensive, the advance has slowed. IS has been pushed out of more than 20 neighborhoods, but the majority of the city is still under their control. Now, the fighters' tactics are bogging down Iraqi forces, who say they faced more than 630 suicide car bomb attacks in the first 45 days of the operation — that's an average of 14 every day.
On a recent afternoon in the neighborhood of Gogjali, located on the eastern side of Mosul's city limits, soldiers from Iraq's elite "Counter Terrorism Service" (CTS) took a pause from the fighting to huddle around a fire. The twisted metal of a military Humvee destroyed by an Islamic State group bomb blast lay nearby on the side of the road. It's been a bruising campaign so far, and CTS units have been at the very front of it, incurring some of the heaviest losses of all.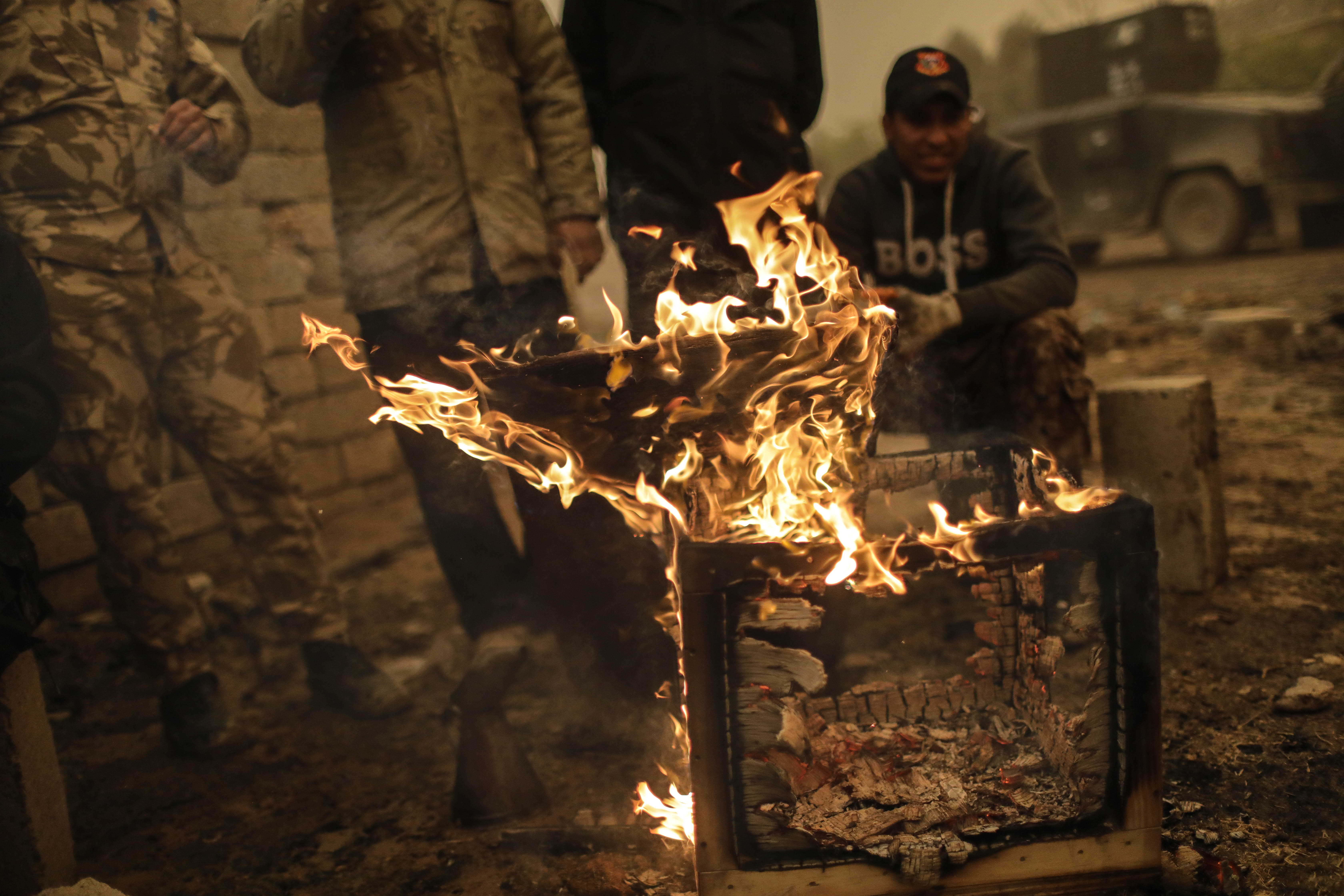 Iraqi commanders are considering whether to make changes to their current strategy that, up to now, has encouraged civilians to stay in their homes.
"We will watch the situation," said Sabah al-Noman, spokesperson of the Iraqi CTS, speaking to VICE News outside a military command outpost on the eastern edge of the city. "If the situation needs the people in the next neighborhoods to displace from their house we will do that."