JACKSON, Mississippi — There is wailing and gnashing of teeth outside the Gates of Hell. Kneeling along the tarp-covered fence that surrounds Mississippi's only remaining abortion facility are the men, women and children of Operation Save America, a deeply religious anti-choice group that's been working for decades to end abortion in America. Quietly rocking on their knees, the asphalt cold on this early January morning, some members have put their foreheads to the ground while others are desperately grabbing the fence posts in front of the Jackson Women's Health Organization.
Behind them, marching back and forth with arms outstretched, is Ante Pavkovic. He's leading the group in prayer, and admonishing the congregation to protest more loudly. "You have to cry, guys!" he shouts. "So that the Lord takes heart and the devils inside hear you."
"Think of the beautiful babies," Pavkovic shouts. "The innocent lives being ripped apart and pulled from the womb. Receive the burden of the Lord and cry! Cry! Cry!"
A young woman kneeling with her forehead on the sidewalk begins to sob and Pavkovic gives a satisfied nod. "Good," he says. "Keep it going. Some of us may need to look at pictures of aborted children again. That's OK."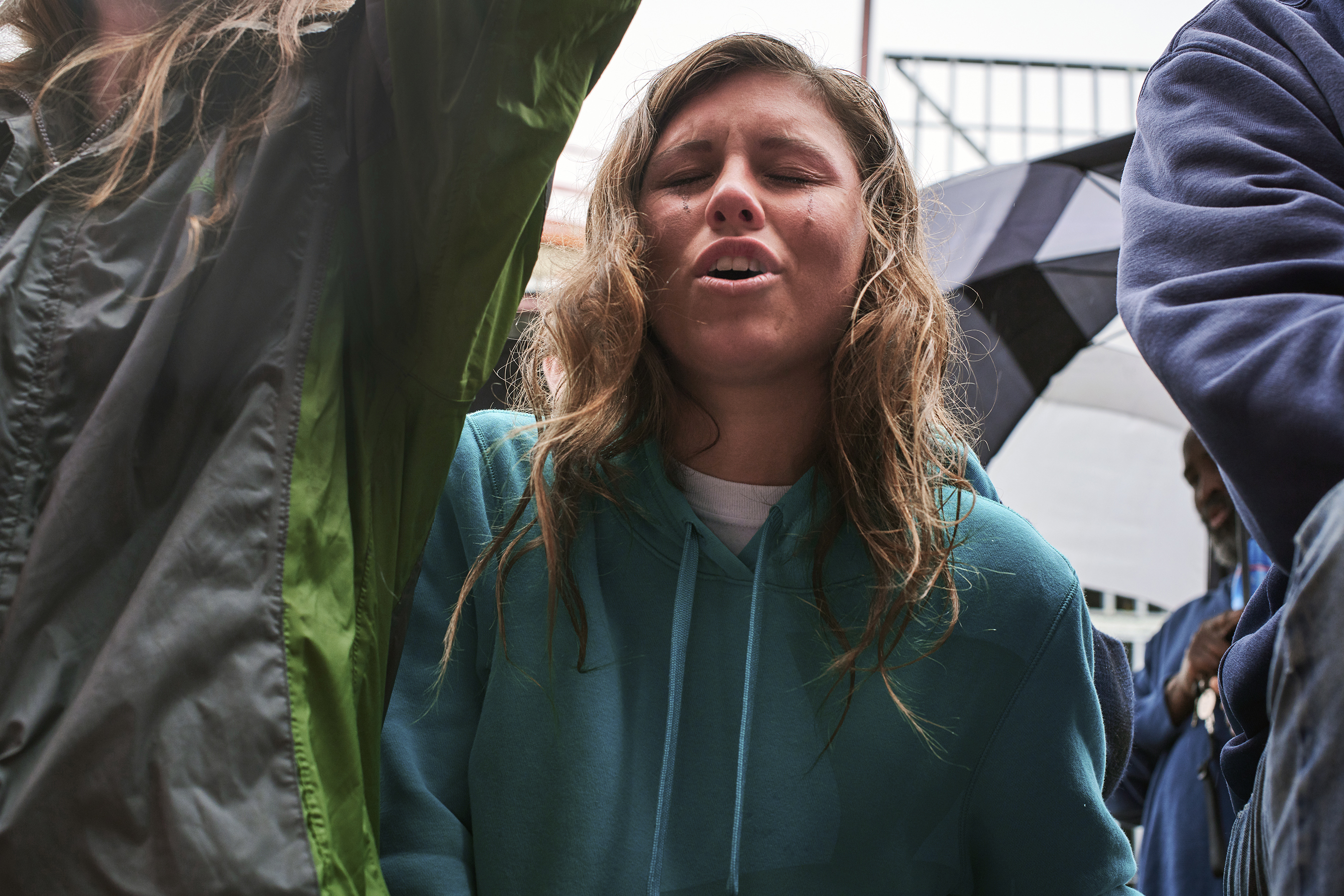 The rest of the group starts murmuring more loudly, then shouting. Some are speaking in tongues. An older member of the OSA has prostrated himself in the driveway. Two small children sit next to their mother, watching with vague bemusement as she drives her fists into the air, cursing the pink structure behind the fence. "Please, Lord, close down this evil place! Shut down this shrine to Moloch!" she rails at the heavens.