Florida Gov. Rick Scott signed into law a package provisions to address gun violence in schools on Friday, weeks after a massacre at a Parkland high school left 17 dead and reignited the debate over how to keep schools safe from mass shootings.
The bill, SB 7026, includes an initiative to allow certain teachers and faculty members to carry guns called the Coach Aaron Feis Guardian Program, named for the coach who died trying to protect students at Marjory Stoneman Douglas High School during the shooting. That program, at a price tag of $67 million, allows school staff to undergo law enforcement training and carry guns to class.
The package also bans the sale of bump stocks, controversial devices that effectively make semi-automatic rifles fire like machine guns, raises the minimum age to buy a firearm in Florida to 21 from 18, and creates a three-day waiting period to purchase firearms.
One hour after Scott signed the bill, the NRA filed a lawsuit against the state of Florida, saying that it was "violating the constitutional rights of 18 to 21 year olds" by raising the minimum age.The National Rifle Association had fought the passage of the bill, and urged Scott to veto it. "YOU and every other law-abiding gun owner is being blamed for an atrocious act of premeditated murder," the NRA wrote in a statement earlier this week. "Neither the three-day waiting period on all rifles and shotguns, raising the age from 18 to 21 to buy any firearm, or the bump stock ban will have any effect on crime."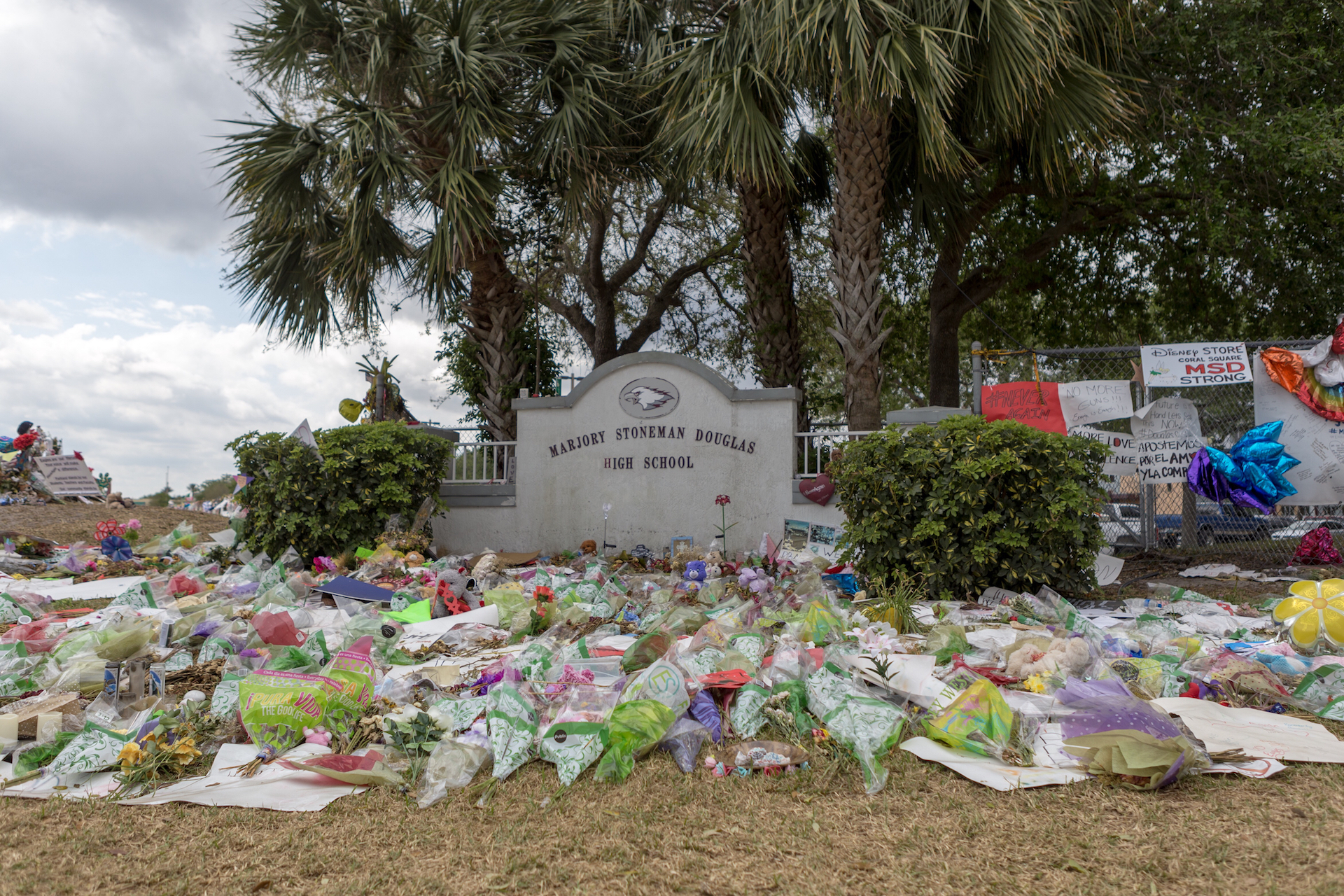 The bill had created a political quagmire for Scott, a Republican who is running for U.S. Senate against incumbent Democrat Bill Nelson. When President Donald Trump and the National Rifle Association came out in support of arming teachers, Scott initially opposed it, arguing "teachers should teach, not pack pistols."