Oozing lava has destroyed at least 26 homes on the island of Hawaii over the past few days, as the volcano of Kilauea continues to erupt, and officials don't know when the lava will stop.
"That number could change," Hawaii County spokeswoman Janet Snyder told the Associated Press of the ruined houses. "This is heartbreaking."
At least 10 volcanic fissures have so far cracked open in the ground around the volcano and begun to spit lava, sometimes as high as 200 feet in the air, CBS News reported. The Hawaii County Civil Defense Agency dubbed the phenomenon "active volcanic fountaining."
While the volcanoes you may spot at an elementary school science fair are typically tall and cone-shaped, Kilauea is what's known as a "shield volcano." Veined with vents of flowing lava, these volcanoes more resemble flattened domes (and, yes, shields). Kilauea's dome, in the words of Denison University volcanologist Erik Klemetti, is "huge."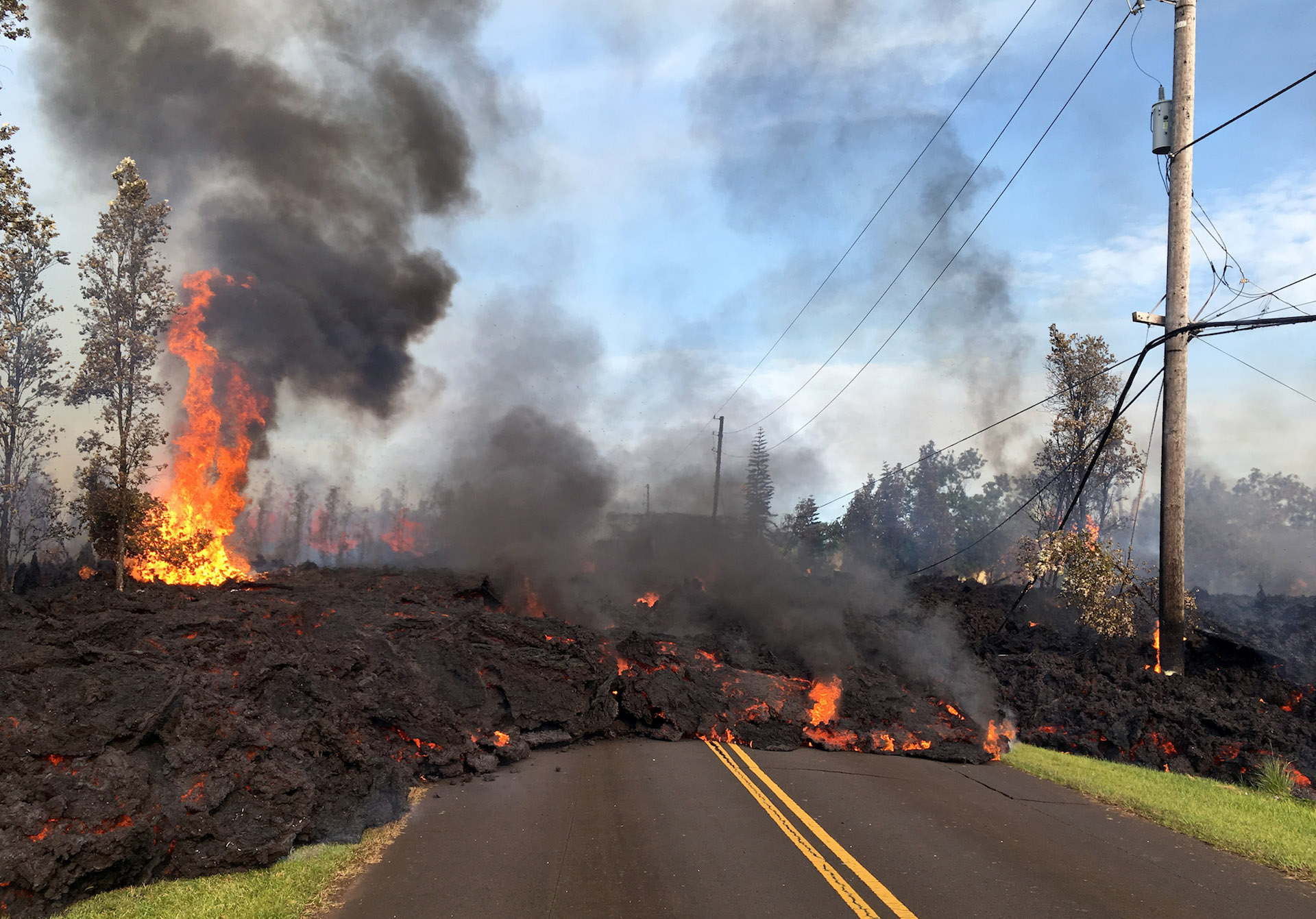 "The scale of it is hard to comprehend until you're on the volcano and you realize you can drive 20 miles and still be on the volcano," Klemetti told the Atlantic Thursday, after just one fissure had split open.