The photography for this project was supported by the Pulitzer Center and Catchlight.
Nowhere is the stark social divide that defines San Francisco in 2018 on display more than in the Tenderloin. The neighborhood has long been synonymous with drugs, prostitution, and homelessness, and it's now the city's final frontier for gentrification. It's not uncommon to spot young, mostly white employees of tech giants stepping over used syringes and human feces on their way to the office.
Eugene Riley knows the Tenderloin as well as anyone. A 25-year-old with the build and personality of an oversized teddy bear, he was raised nearby and still lives here. Now he walks the streets in an orange vest picking up litter, raking leaves, and pulling weeds for the city. He landed an accounting internship in college, but after he pleaded guilty last year to having a concealed pistol in his car, this job is what was available.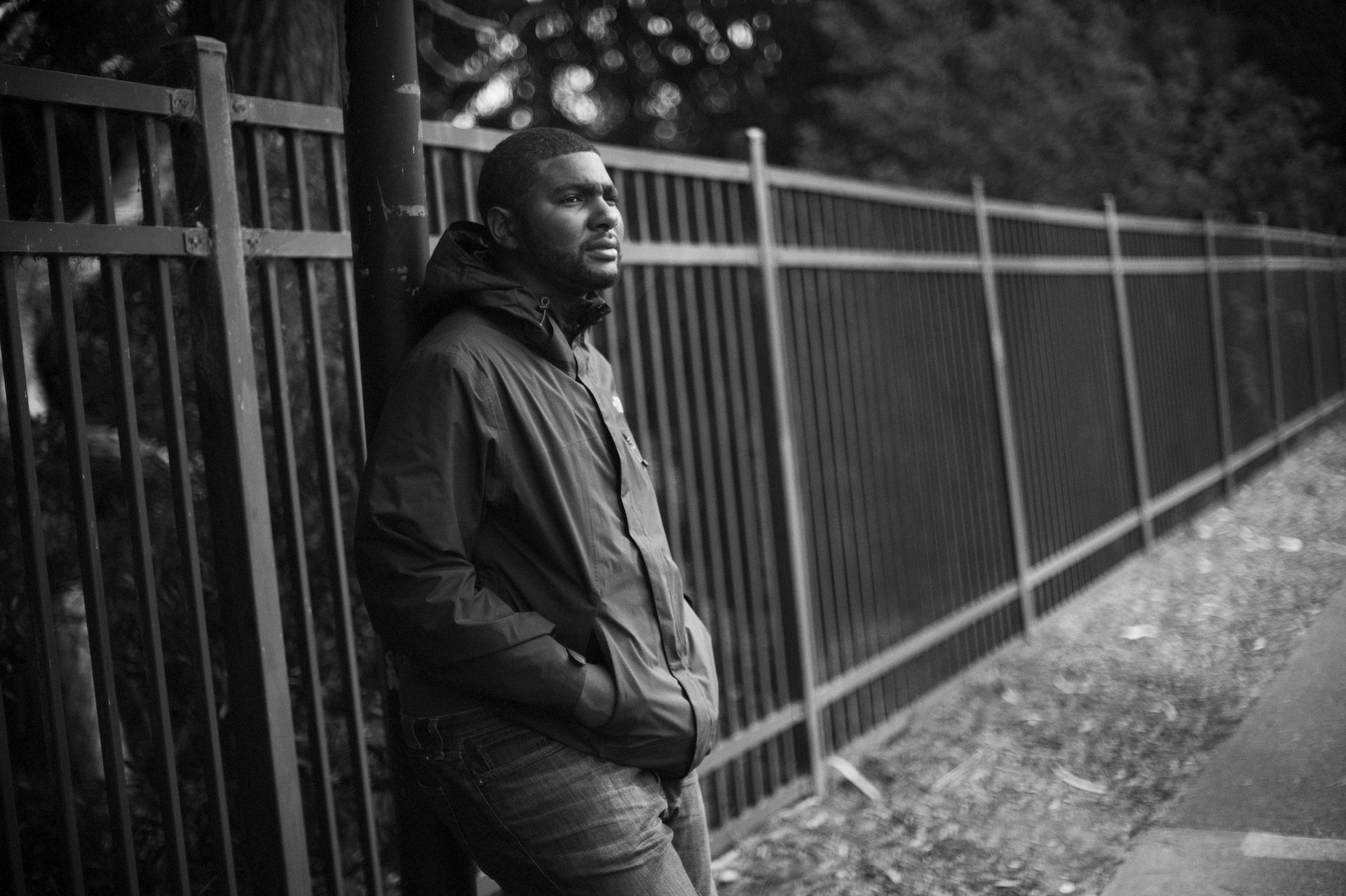 I met Riley in the Tenderloin early on a crisp, clear morning in mid-September. He was one of eight students enrolled in a photojournalism workshop for formerly incarcerated people. Our plan was to link up with another student and their instructors, then spend the day shooting pictures of people in his 'hood. We gathered at a coffee shop a few blocks from San Francisco City Hall, across from a federal courthouse.
"This is the trap — people shootin' up right in front," Riley said. "And the fucked-up part is that's the federal building. The feds is right there. They don't even care, though."