For a few hours Saturday afternoon, guests of the Trump International Hotel and Tower must've witnessed a very unusual spectacle: Thousands of people protesting the name on the door.
One year after President Donald Trump's inauguration and just 12 hours after the United States government ground to a halt, people across the country grabbed their homemade signs, pulled on their pink pussy hats, and poured out into the streets to protest in the second annual Women's March. And the New York march just so happened to take protesters down the west side of Central Park and past Trump International Hotel and Tower on Columbus Circle.
"Hey hey, ho ho, Donald Trump has got to go," protesters chanted, amid scattered cries of "Lock him up!" One woman repeatedly shouted "Shame!" at the building.
Scores of signs also denounced the president - one bore a photo of Trump's mouth and the caption "shithole," another urged, "Deport all Trumps," while others emphasized tolerance and support for immigrants, women, black people, survivors of sexual harassment and assault, and several other groups.
"This episode of Black Mirror is terrible," one sign read.
Unlike last year, when the Women's March on Washington stomped through the streets of D.C. the day after Trump's inauguration, the main event of the 2018 iteration of the march won't be in in the county's capital. Instead, organizers plan to hold a rally — dubbed "Power to the Polls" — in a Las Vegas stadium on Sunday.
According to the Women's March organizers' website, Las Vegas was chosen since "Nevada was rocked by the deadliest mass shooting in modern U.S. history, recent sexual assault allegations against elected officials, and has become a battleground state that will shape the Senate in 2018." The rally is meant to kick off a yearlong effort to support liberal candidates and drive people to vote.
Technically, this year's New York march was aimed at generating enthusiasm and reminding people to go out and vote. But marchers told VICE News that they were protesting for a variety of a reasons.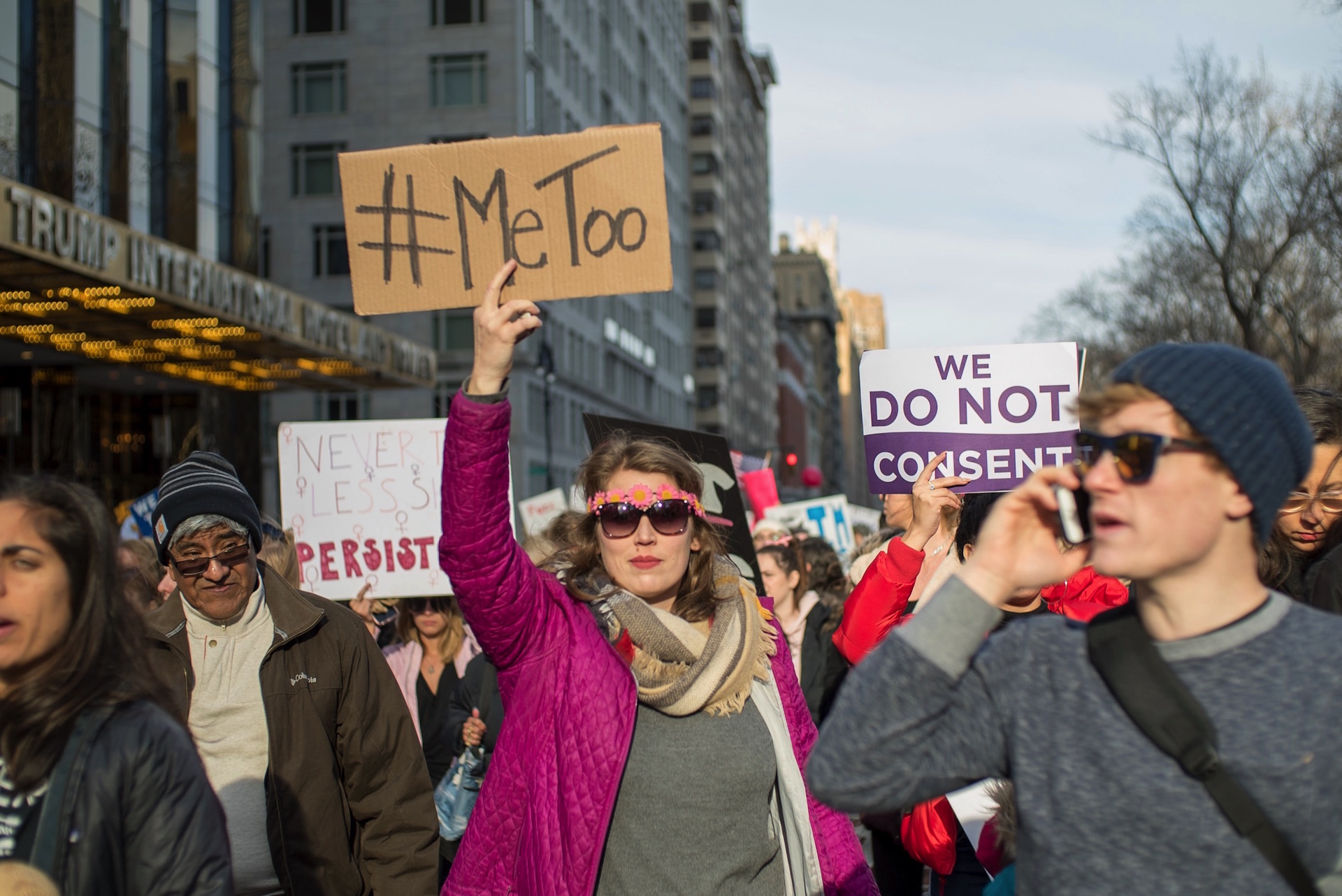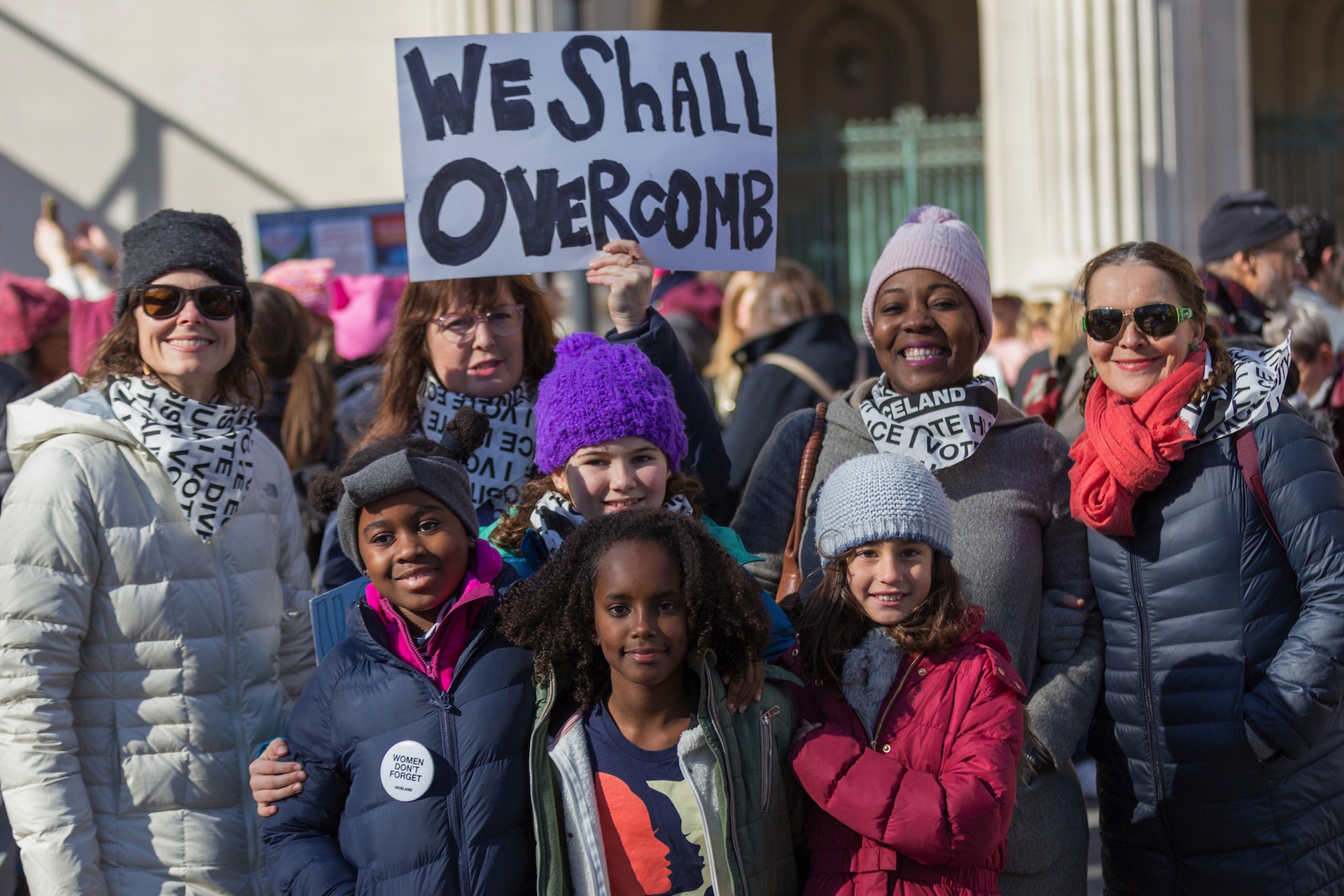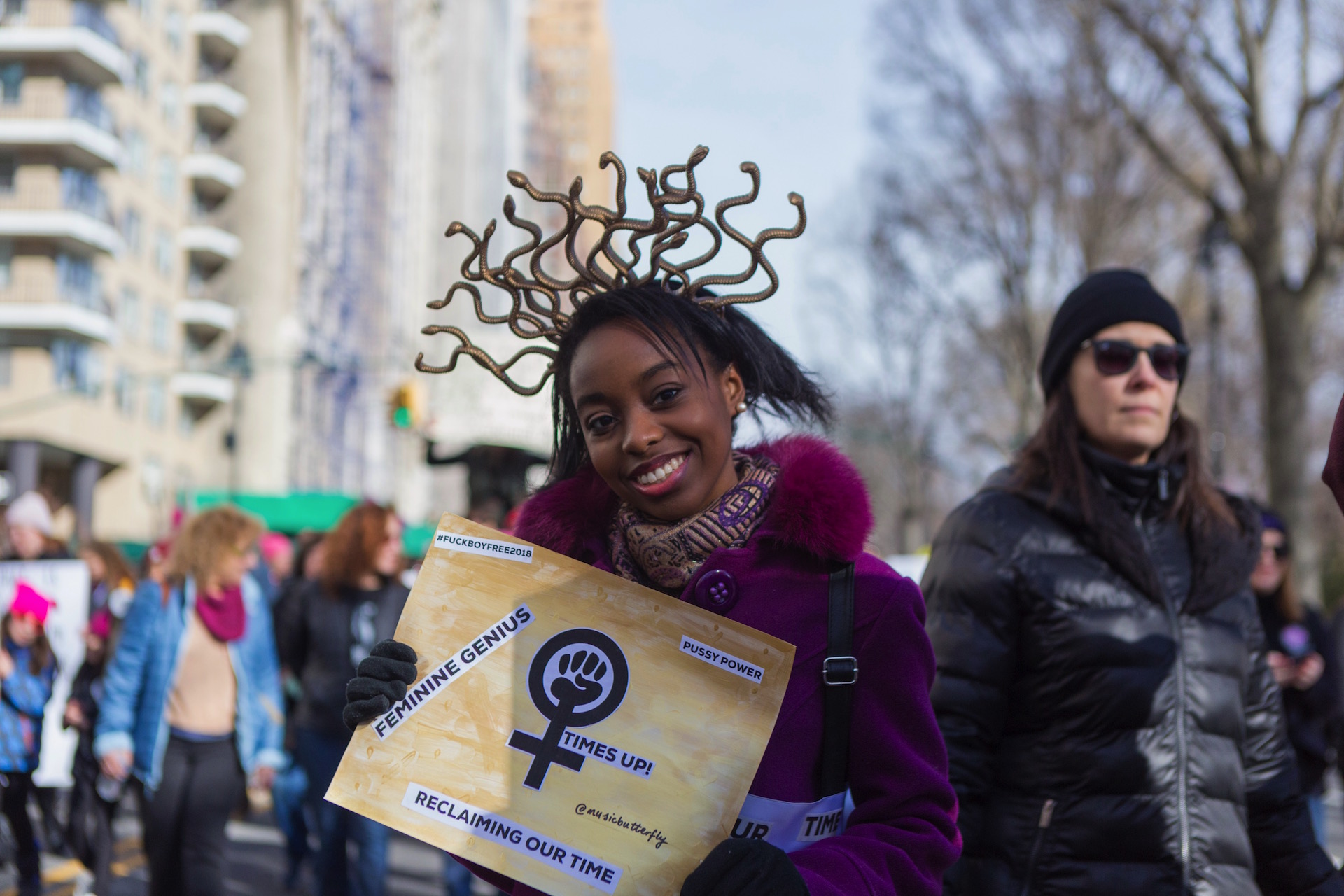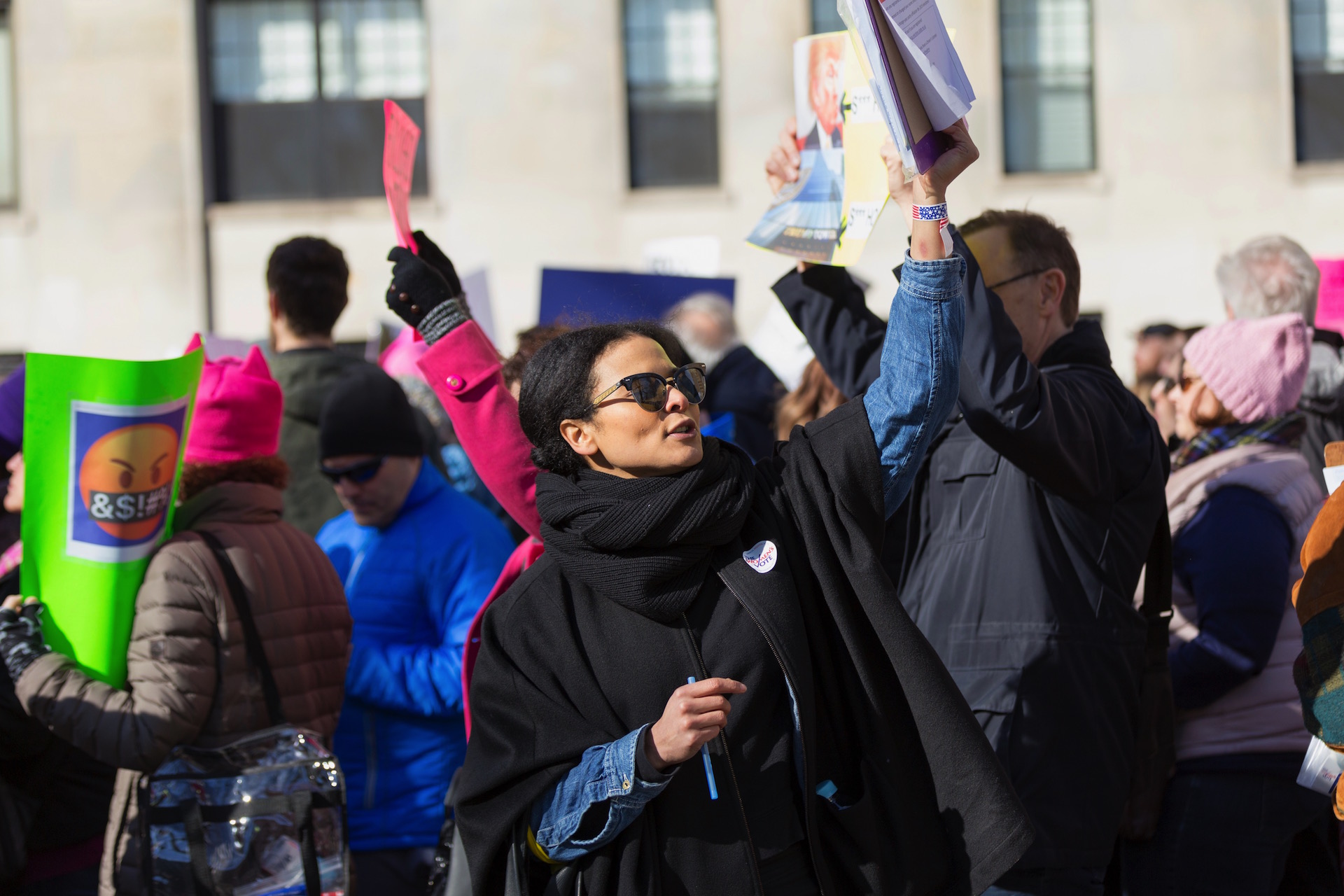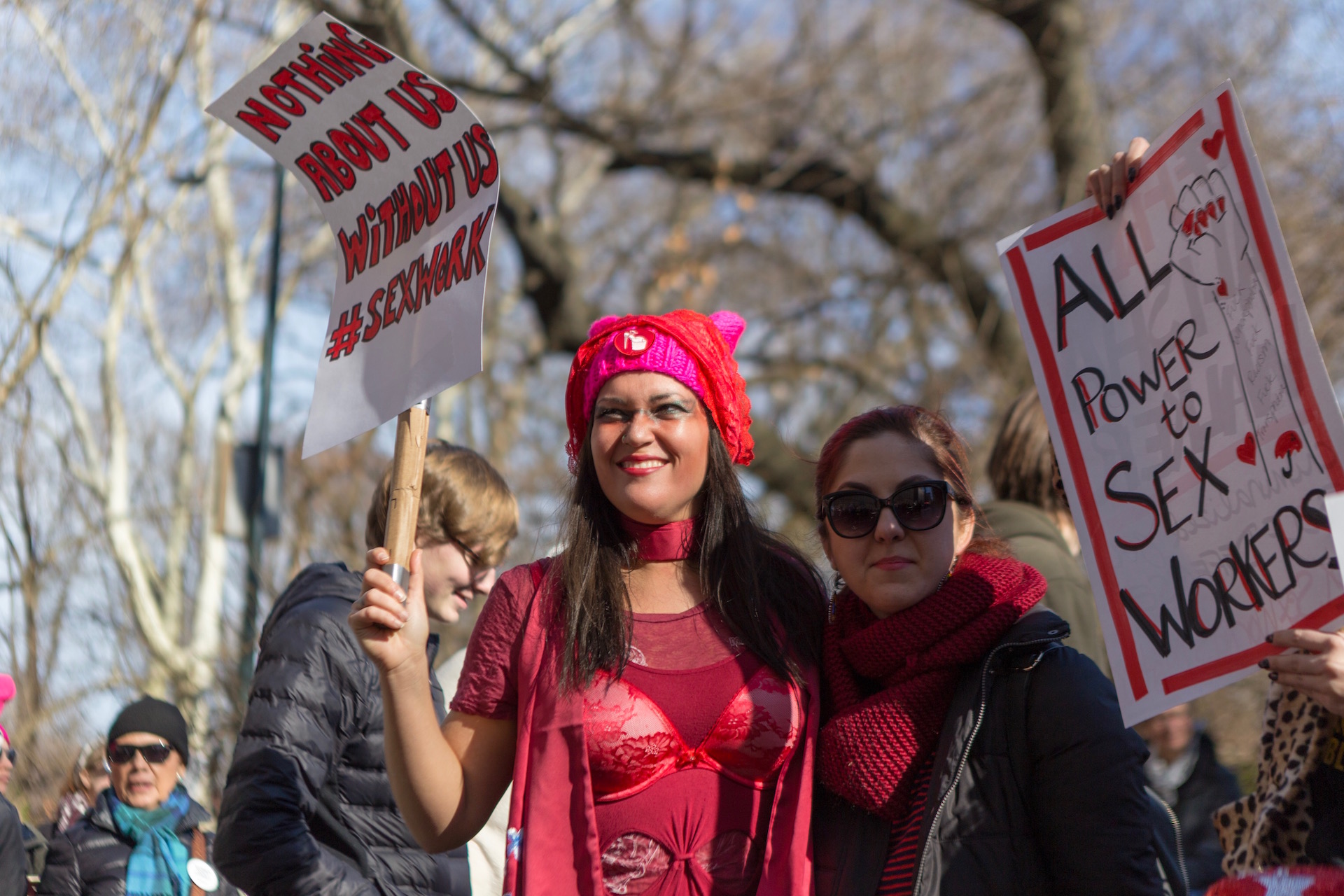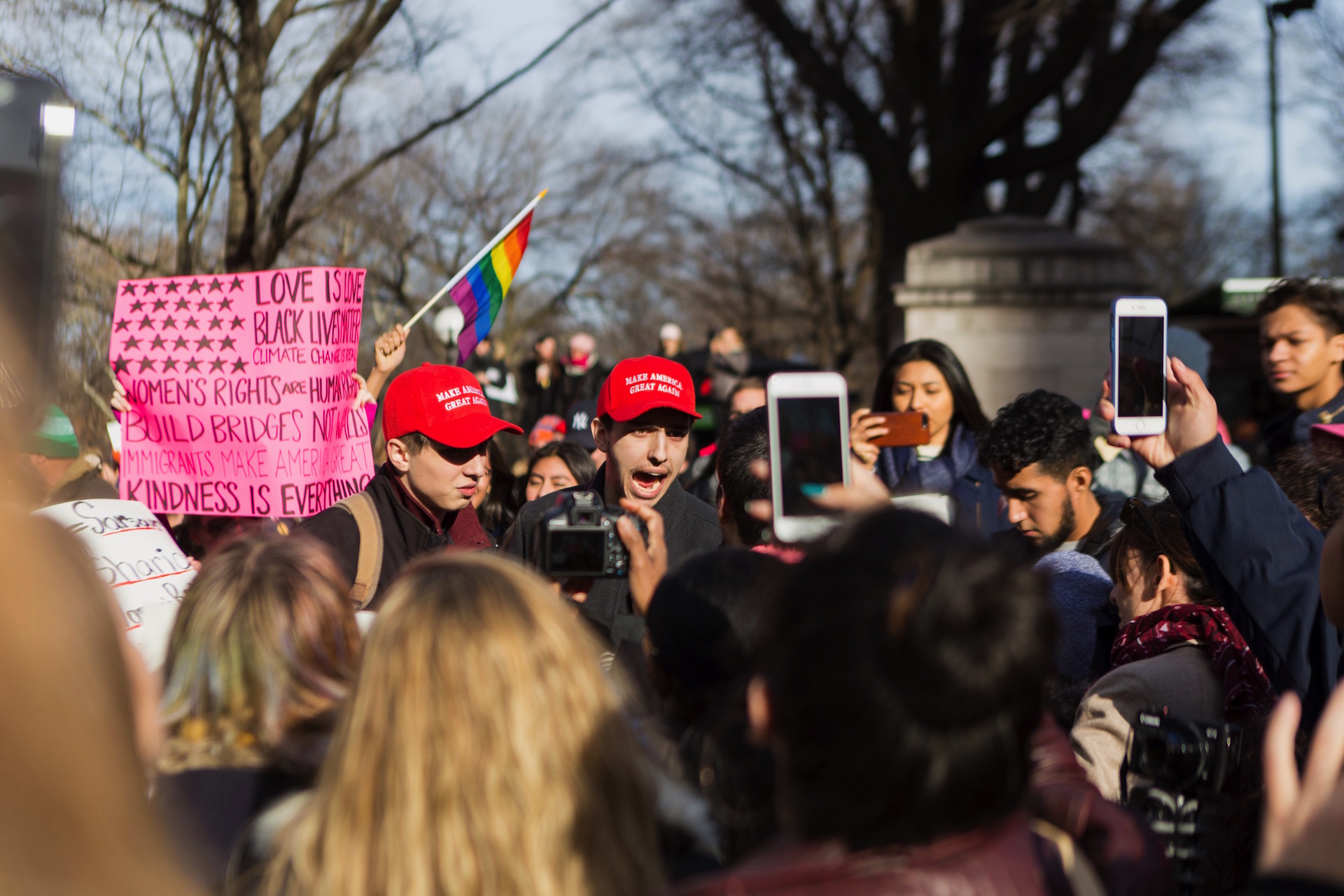 Cover: Tiana Ruiz, 18, is a pre-law student living in New York City, participating in the March for the first time. "I walk for all women who can't be here," she said, adding that her family is from Nicaragua and Puerto Rico. (Photo: Kathleen Caulderwood/VICE News)