President Donald Trump vowed on the campaign trail that he would "stop illegal immigration, deport all criminal aliens, and save American lives," and on Tuesday his administration tried to offer evidence that he's making good on his pledge.
The Department of Homeland Security announced that illegal border crossings have hit a 45-year low, and that arrests by immigration agents are up 25 percent compared to last year. Deportations were down 6 percent overall, but "interior removals" — cases involving people who were not caught at the border — skyrocketed by 37 percent since Trump's inauguration in January 2016 compared to the same period last year.
"We have clearly seen the successful results of the president's commitment to supporting the frontline officers and agents as they enforce the law and secure our borders," said Elaine Duke, the acting Homeland Security secretary.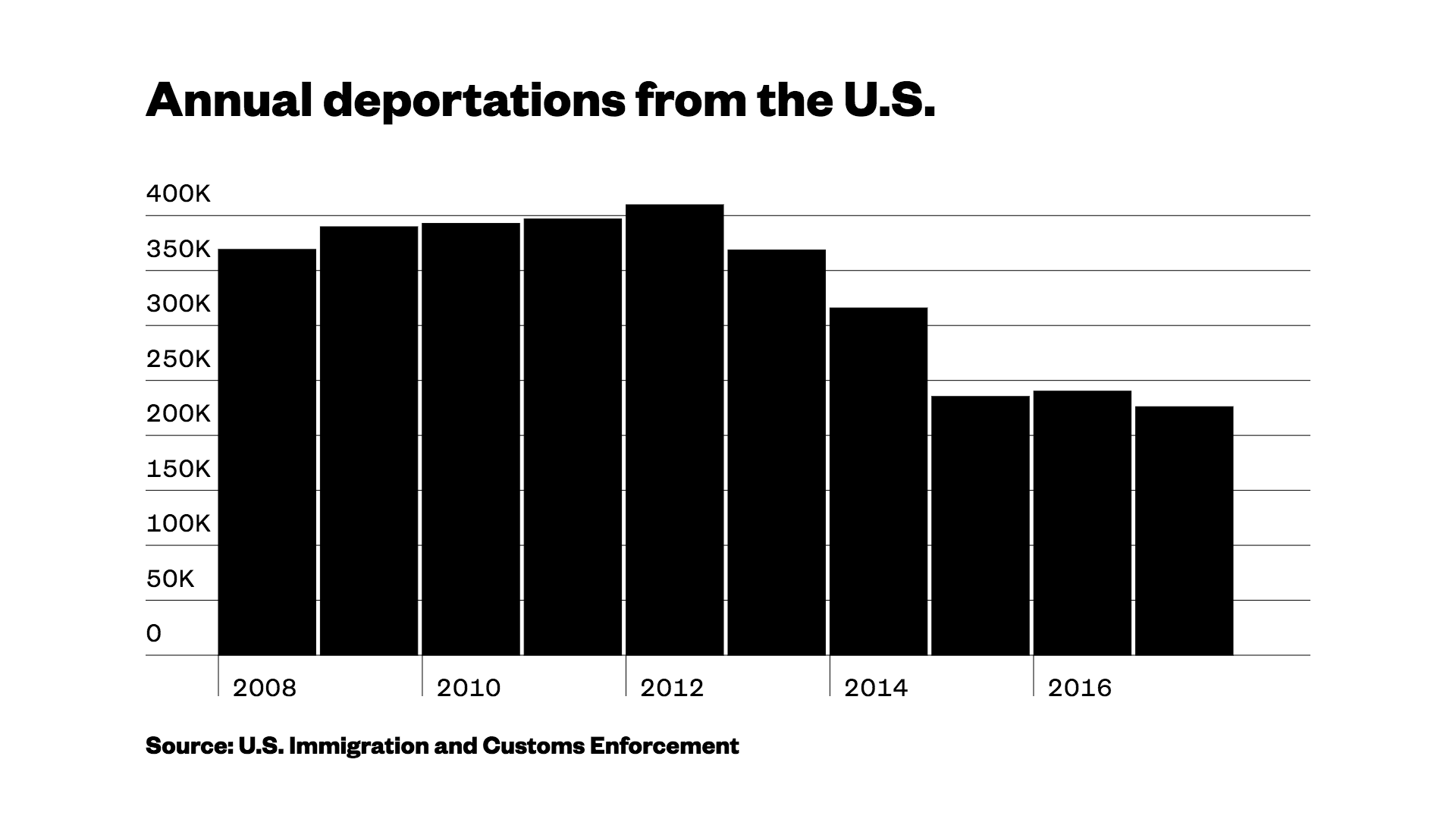 But a closer look at the data reveals some alarming trends. Immigration advocates and attorneys say that while the Trump administration has undoubtedly cracked down on immigration, ICE agents are mostly going after soft targets — not hardened criminals.
Data released Tuesday by Immigration and Customs Enforcement (ICE) stated that nearly 90 percent of the immigrants who were arrested in the 2017 fiscal year — which started last October and ended Sept. 30, 2017 — had some type of criminal conviction or faced criminal charges. But three of the four most common types of convictions and charges involved traffic offenses or violations of immigration law, not violent crimes. The other most common offense was "dangerous drugs," but ICE didn't offer specifics about which drugs were involved and in what quantities.