TECUN UNAM, Guatemala – It's just a 15-minute walk across the bridge separating Guatemala and Mexico. Now, this concrete stretch has become the scene of an unfolding humanitarian crisis as around 1,500 mostly Honduran migrants — many of them children — are sleeping here amid heaps of garbage with no bathrooms and no water except for what volunteers bring in small plastic bags.
At the moment, this is the end of the line for nearly half of the estimated 4,000 migrants mostly from Honduras, part of a human "caravan" headed ultimately for the U.S. border. Mexican federal police fired tear gas Friday to prevent an onslaught of migrants from storming the gates; now, the crowd has settled down and appear ready to wait here as long as it takes to get across the border.
"The municipality is collapsing because of the quantity of people here," said Gustavo Adolfo Arana Jui with Guatemala's natural disaster commission (known as Conred), in a press conference Saturday in Tecun Uman, where the migrants have converged.
In an effort to alleviate the crisis, the Guatemalan government is sending buses to Tecun Uman to offer free transport for Hondurans who want to return home. Guatemalan President Jimmy Morales said on Saturday around 2,000 members of the caravan have gone back to Honduras. Municipal officials in Tecun Unam pegged the number of returnees far lower — at around 1,200.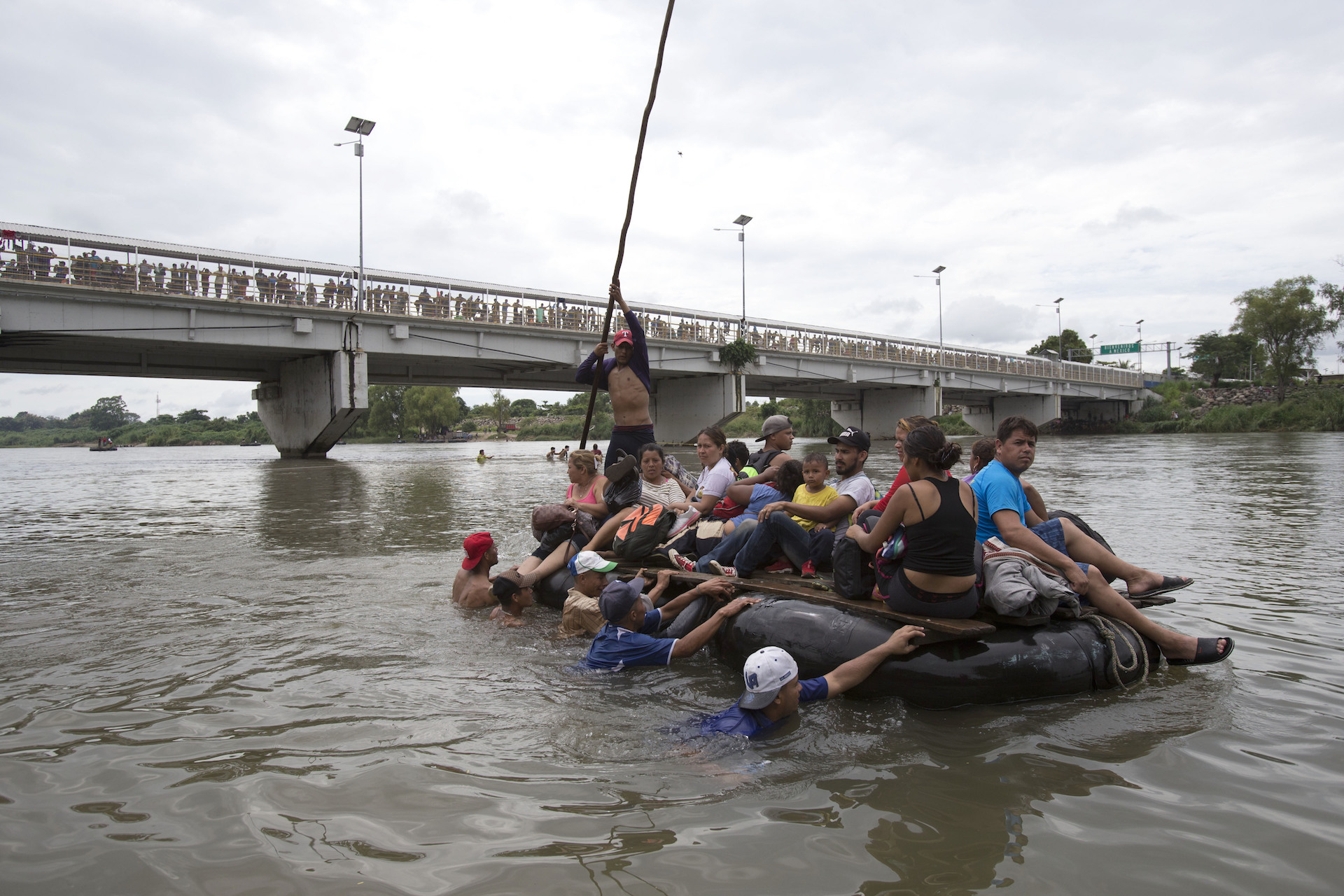 Meanwhile, more than 1,400 migrants from the caravan have entered Mexico in the last week, according to estimates from Mexican government officials and shelters operating in the region. Some were granted legal entry by Mexico, although the majority appears to have crossed into the country illegally, crossing the Suchiate River on makeshift rafts.