More than 100 bodies have been retrieved from Lake Victoria, Tanzania, after an overcrowded ferry capsized, Tanzanian state radio reported Friday. Hundreds are still feared missing, and the death toll is only expected to rise.
Officials estimate that more than 400 people may have been onboard the ferry, the MV Nyerere, which was only licensed to carry 100 passengers. The vessel capsized Thursday afternoon only a few meters from the dock on Ukerewe, the largest island in Lake Victoria. John Mongella, commissioner for the Mwanza region, told the Associated Press that the death toll could rise as search and rescue operations resumed Friday.
The exact numbers of those on board aren't known, officials said, because the crew and equipment that recorded that data were lost in the capsize. But according to reports, the ferry was particularly crowded because of a trading day at a local market.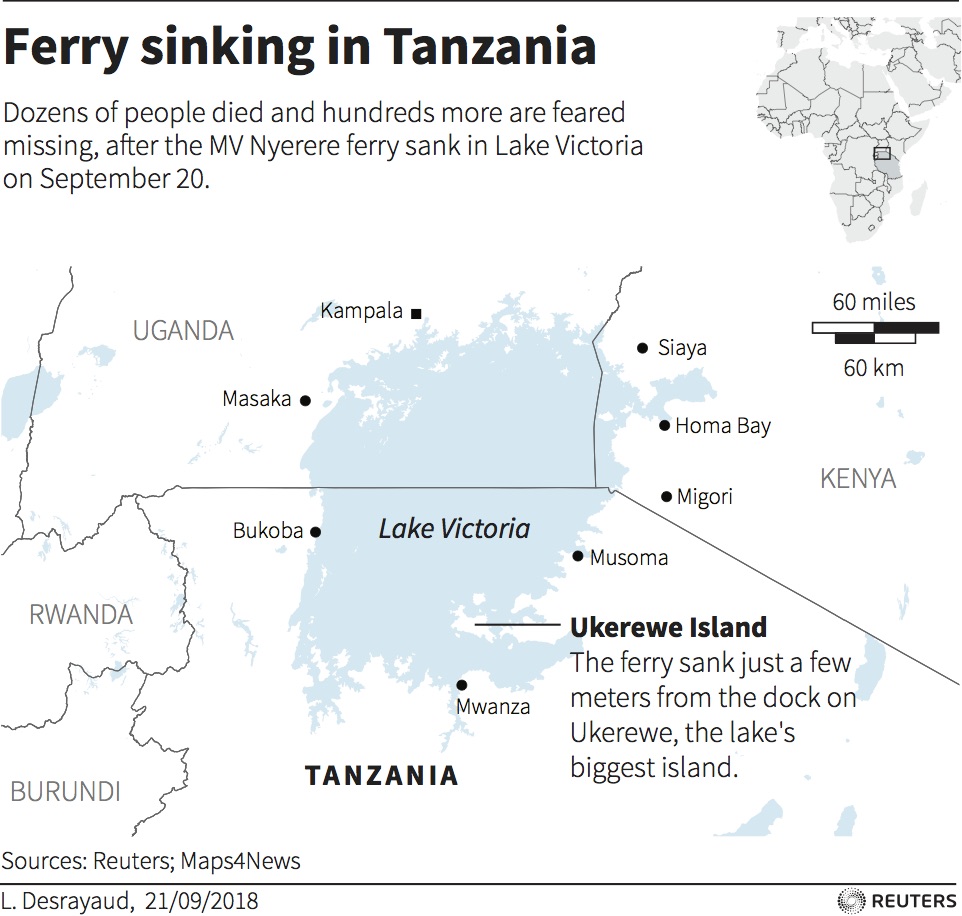 About 40 survivors were saved from the water Thursday before rescue operations were halted due to poor light, officials said Friday. At daybreak, emergency workers resumed their operations searching for survivors and recovering bodies from the lake.
Tanzanian President John Magufuli urged local residents to remain calm, as they anxiously waited for news of missing loved ones.