Some 60 Palestinians died Monday, protesters killed by gunfire from Israeli troops on the Gaza border. They will be buried Tuesday on the Day of Nakba (Catastrophe) — held annually the day after the anniversary of Israel's founding.
It was the deadliest day in the territory since the war with Israel of 2014. Now the region, already febrile from the Syrian civil war, the collapsing Iran deal, and the U.S. Embassy move to Jerusalem, is bracing for more bloodshed.

The sixtieth fatality was an eight-month-old baby who had breathed in tear gas at a protest camp, Gaza health officials said. In total, more than 2,700 people were injured, about half of them by live ammunition, which saw the long-running demonstrations swell amid Palestinian fury at Washington's embassy move.
Tuesday marks the final day of a six-week Palestinian "Great March of Return" that began on March 30 — and culminates on the Day of Nakba. But following the high death toll Monday, Palestinian leaders have called for three days of mourning, a move that seemed to rein in the demonstrations, which were much smaller Tuesday.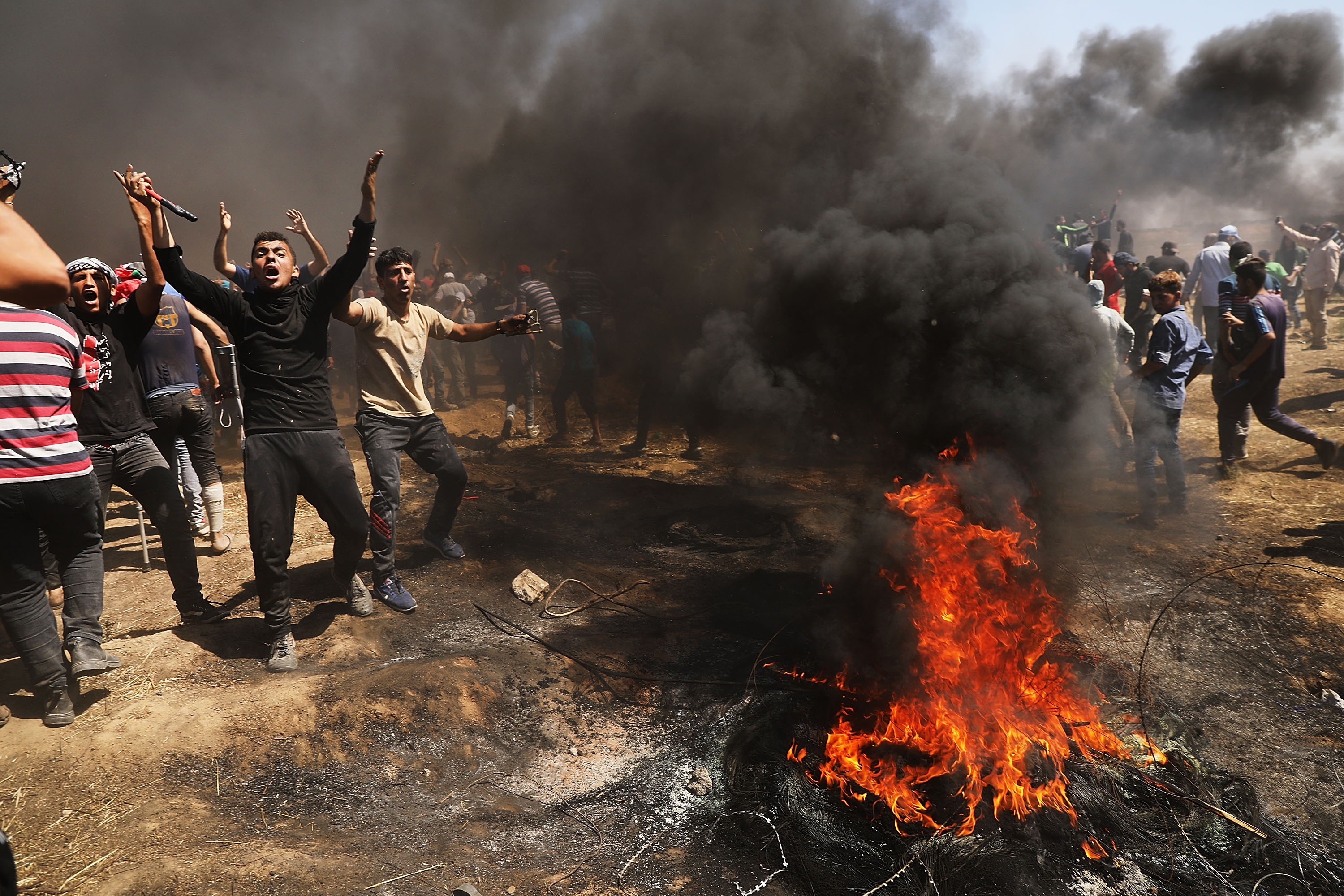 While senior U.S. officials have framed the embassy relocation as a shake-up that could advance the prospects of Middle East peace, the results have so far run counter to that aim. The move has inflamed tensions and provoked the worst bloodshed in Gaza in years, raising fears of another intifada or uprising against Israel, and triggered a wave of international condemnation that has left the U.S. and Israel further isolated from the international community.