The day after Donald Trump stunned the predictors and won the presidency, Sean Hannity showed his Fox News viewers what he thought "this election is all about." He filled the screen with a painting depicting Barack Obama defiantly standing on the Constitution while a dejected man in a hooded jacket sits slumped on a park bench, ignored by the president.
The 2011 painting was called the "The Forgotten Man," a phrase Trump himself had used in his victory speech the night before when he pledged that "the forgotten men and women of our country will be forgotten no longer." Hannity was so taken with the painting by Utah artist Jon McNaughton that he called him that day and bought the 40" x 60" original.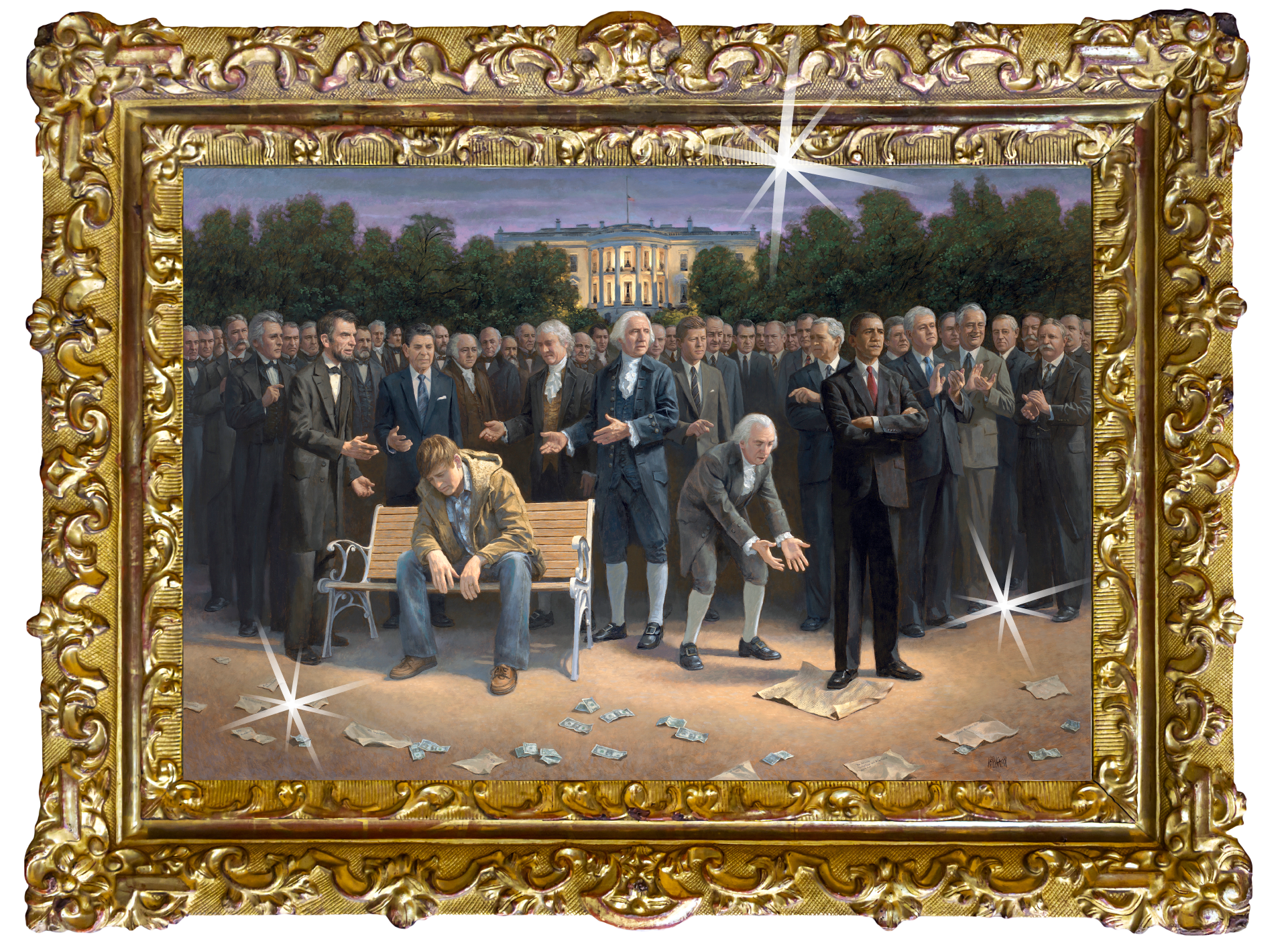 "The people of Wisconsin, Ohio, Iowa, the people of Michigan, Pennsylvania and all across this country, they saw this election for what it was: massive government failure, a massive decline, a precipitous decline in this country, and men and women — our fellow citizens — forgotten like that guy on the bench," Hannity explained on his show after buying the painting.
It was just about the best publicity you could get for McNaughton, who spent most of his career painting landscapes and religious-heavy imagery before finding his calling in political art. McNaughton has since embraced his "Forgotten Man" success and become the most prolific illustrator of the Trump culture wars, with paintings that alternately bemuse and trigger liberals.
"I'm not necessarily trying to trigger liberals; I'm trying to inspire," McNaughton, 50, said in an interview with VICE News.