MASAYA, Nicaragua — On a dusty backstreet in the city of Masaya, masked protesters took shelter behind a stone barricade. Two blocks away, police and members of a pro-government paramilitary force shot at demonstrators from the city's main square with a mix of non-lethal bullets, tear gas, and live ammunition, which has caused around 50 deaths since anti-government protests first rocked the country a month ago.
Demonstrations calling for the resignation of President Daniel Ortega intensified across Nicaragua this weekend, after gun attacks by government militants killed three protesters on Thursday night. Masaya suffered the fiercest clashes, and by midnight on Saturday, the city hall was in flames and two more protesters had been shot dead.
Fernando Diaz, a salesman from Masaya, unexpectedly found himself on the frontline after joining protests for the first time earlier that morning. The fighting has stirred old memories for Diaz; he was 12 when the Nicaraguan revolution against dictator Anastasio Somoza broke out in 1978.
"That started the same way," Diaz recalls. "Somoza's guards had guns and all the people had were stones and mortars."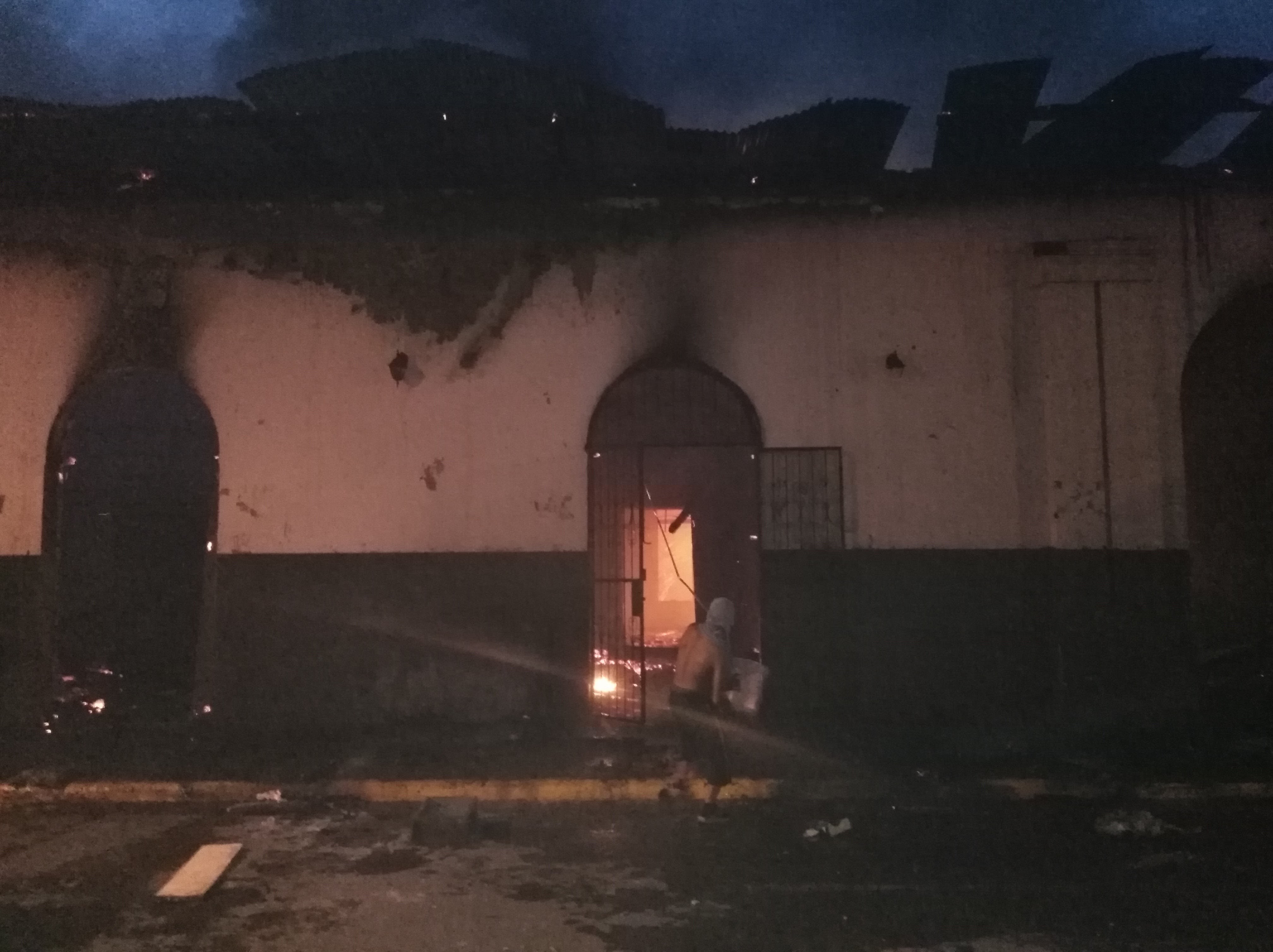 Attacks by Ortega's forces are inciting more people to join the uprising, including in cities that have typically supported him. Masaya is the latest example: Situated 20 miles south of the capital Managua, it's an unlikely center for the anti-Ortega uprising. It was a revolutionary stronghold in 1978, and has backed Ortega's Sandinista National Liberation Front (FLSN) ever since.