Florida is on the verge of becoming the 15th state to arm teachers after Gov. Rick Scott signed an omnibus bill Friday allowing school staff to undergo law enforcement training to carry guns in the classroom.
Although the notion may seem radical, at least 14 states already arm teachers, according to a VICE News review of state laws and interviews with education department officials and school board associations around the country. Those states are Alabama, Arkansas, Colorado, Idaho, Indiana, Missouri, Montana, Ohio, Oklahoma, Oregon, South Dakota, Texas, Utah, and Washington.
Another 16 states give local school boards the authority to decide whether school staff can carry guns, either explicitly or through legal loopholes, but officials said they didn't know of any instances of armed teachers in those states.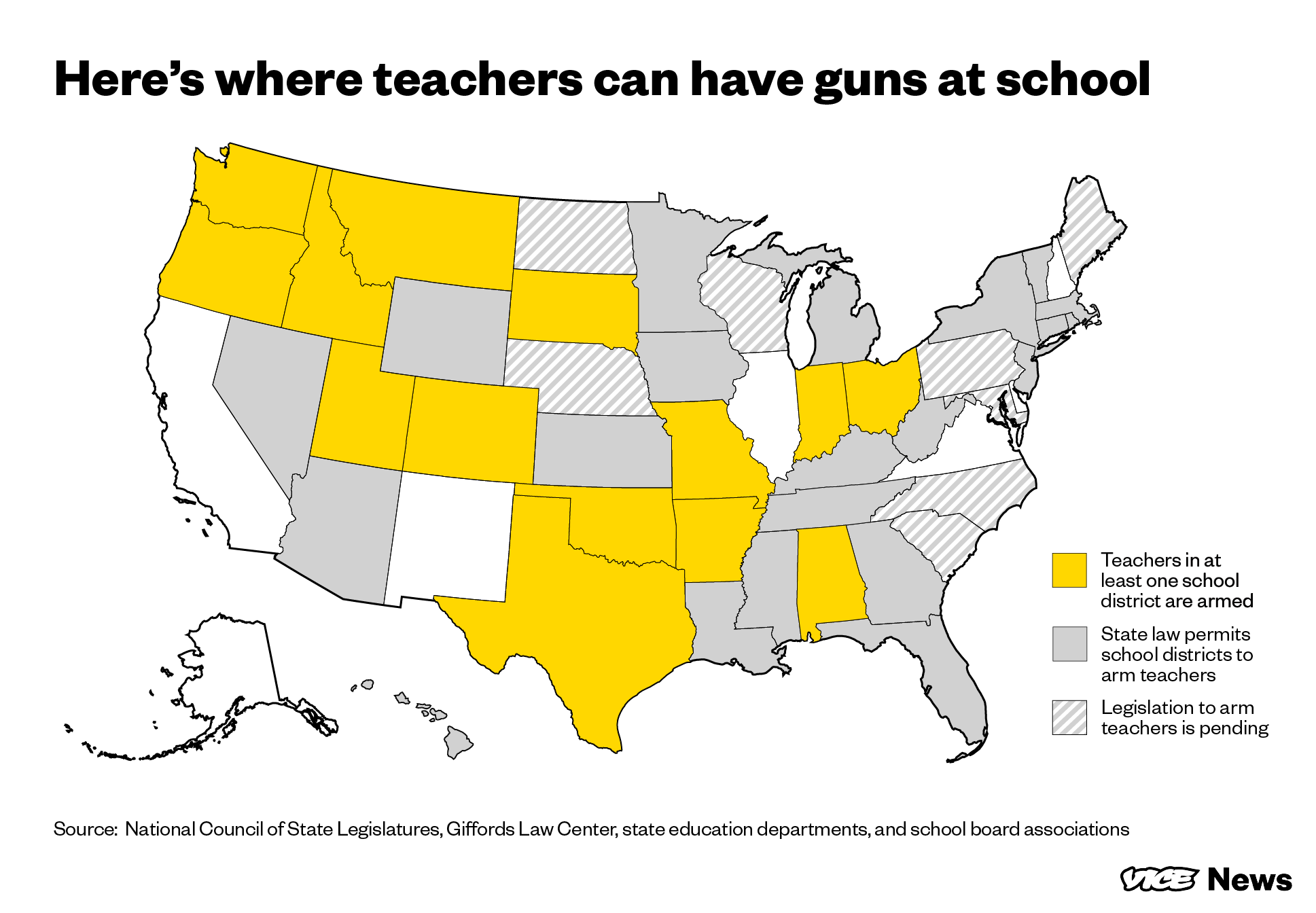 In some Texas and Utah school districts, teachers have carried guns for more than a decade. But the majority of school districts that arm teachers have done so in the years since the 2012 mass shooting at Sandy Hook Elementary School that left 26 people dead, including 20 young children.

Texas was one of at least eight states where lawmakers passed legislation after Sandy Hook to clarify or relax existing law to make it easier for school districts to arm teachers. The others include Indiana, Georgia, Kansas, Missouri, Ohio, Oklahoma, South Dakota, Tennessee, and Wyoming.