CHARLOTTESVILLE, Va. — One year after white supremacists paraded through the streets, the face of downtown Charlottesville was transformed once again – this time with checkpoints, military-style camps for National Guard, and state police on every corner.
When residents woke up Saturday, all entrances to the downtown mall were blocked off, apart from two checkpoints, where police looked through people's bags for lighters, knives or any other weapons. Up above, standing atop a building site, two national guard members photographed the individuals coming in and out.
"Police wanted to show that they've regained control, that what happened last year wasn't going to happen again. This time, they did more than do nothing," said Shawn Harris, 49, an employee of the University of Virginia. Charlottesville police department were heavily criticized for being ineffective during the violent Unite the Right rally, which left one dead and dozens injured.
Virginia's Governor declared a state of emergency on Wednesday, and deployed hundreds of officers from Virginia State Police, Virginia's National Guard, and Virginia's Department of Emergency Management.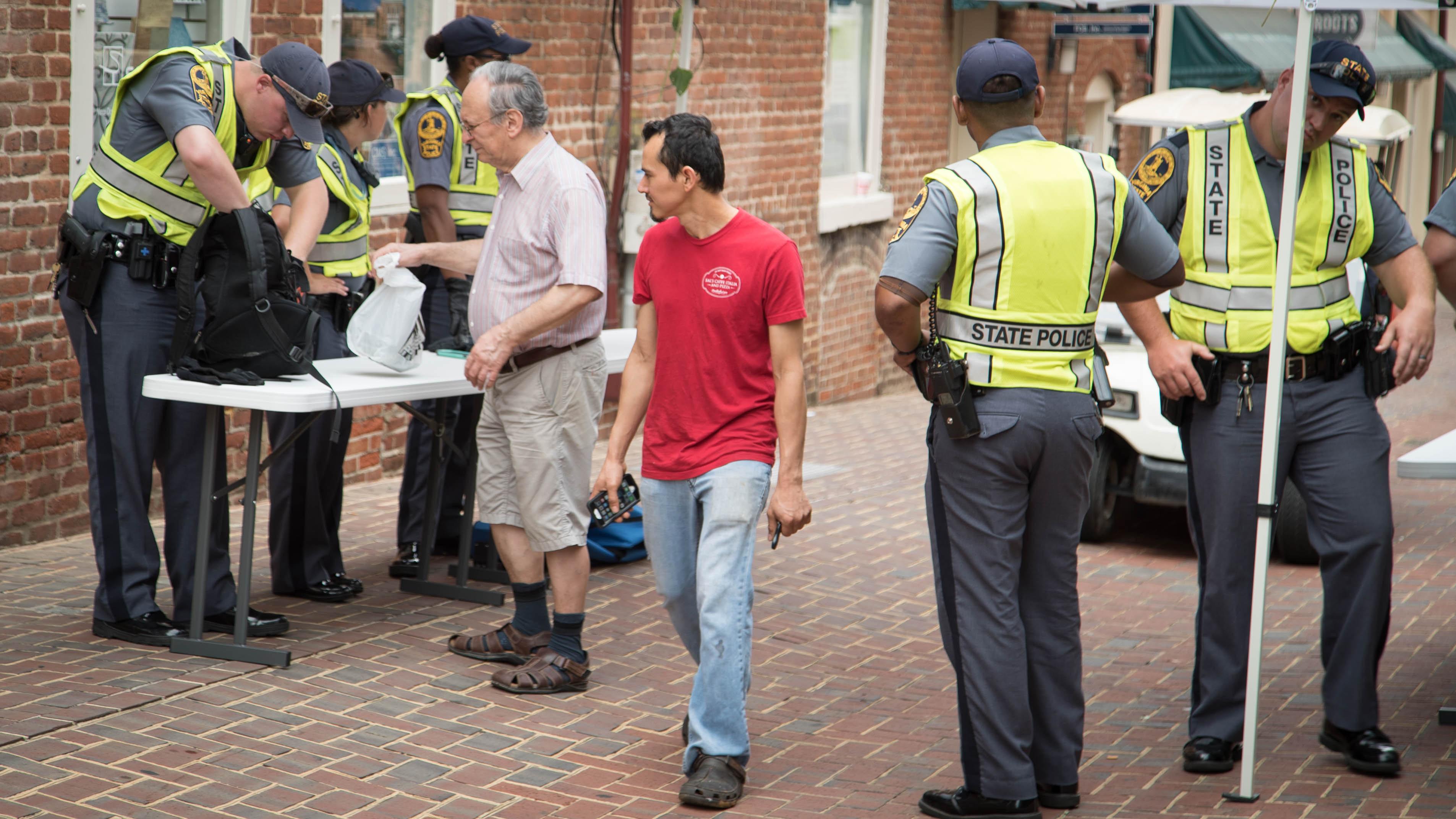 Harris said that what happened last year has forced the city of Charlottesville to address the issue of race, which never really went away, not since, she said gesturing towards the Paramount Movie Theatre, her parents had to sit in the "negro seats" in the back.