Donald Trump may be a world of chaos all by himself, but the world beyond Trump is changing in dramatic ways, often with little notice. We'd like to tell you about it and we're keeping track of these global changes, from the incremental to the monumental, so that you don't have to.
This week : Mueller indicts 13 Russian nationals, Trump's "America First" Foreign Policy deals a blow to Iraq's reconstruction; Zuma steps down in South Africa; and Instagram bends to Russia's will.
Washington: 13 Russian nationals indicted for meddling in U.S. election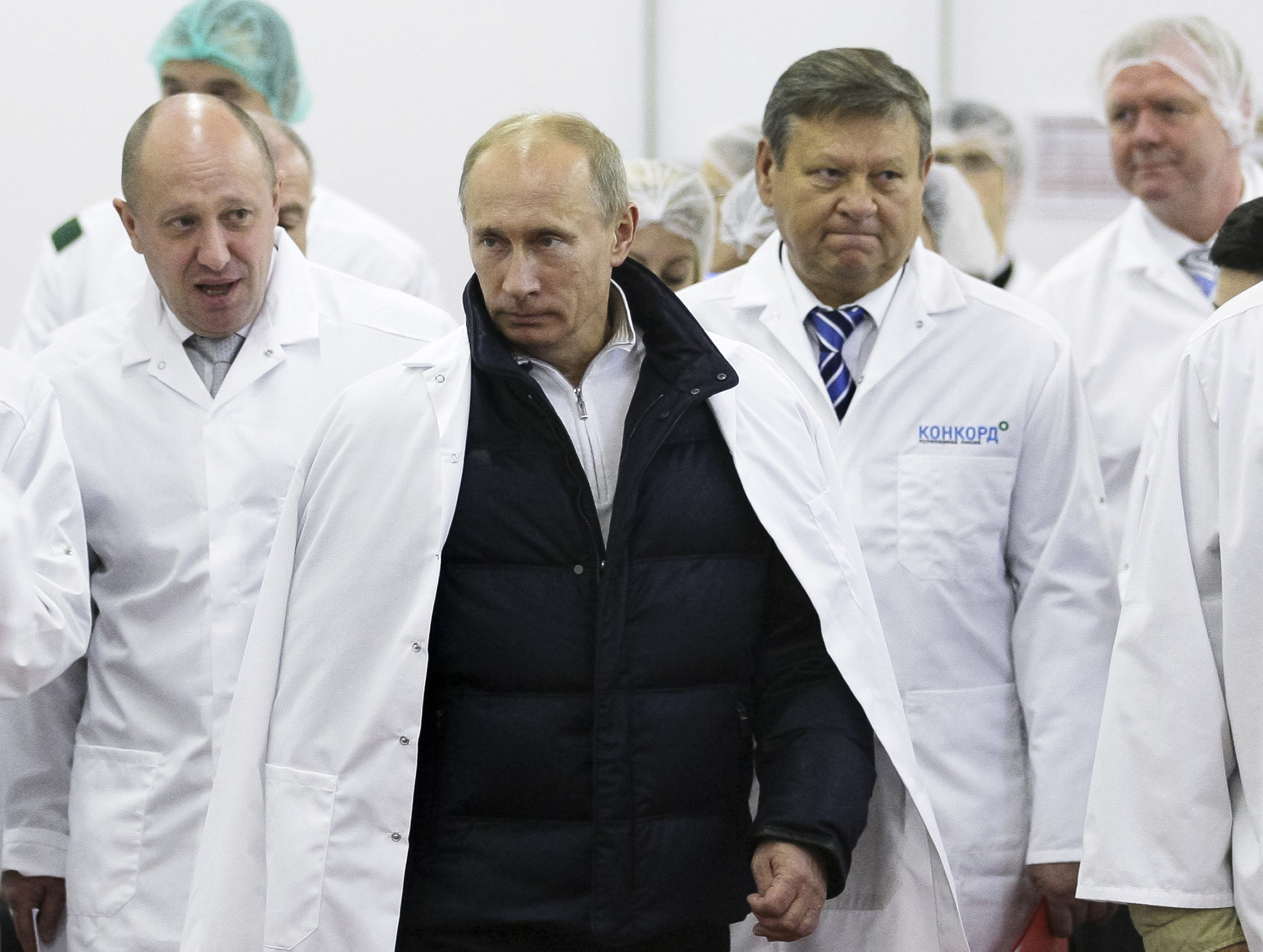 Special Counsel Robert Mueller set his sights beyond the U.S. Friday, indicting 13 Russian nationals accused of running an operation to influence the 2016 presidential elections. 13 Russian nationals indicted for meddling in U.S. election / Alex Thompson
The 37-page indictment centers on St. Petersburg-based Internet Research Agency, and Yevgeny Prigozhin, the Russian oligarch dubbed "Putin's favorite chef," stars as the central character of the multi-pronged and robustly financed operation.
Everything we know about the Russian operatives accused of meddling in the U.S. election / Nick Miriello and Alexa Liautaud
Iraq: Trump's "America First" foreign policy just dealt a blow to Baghdad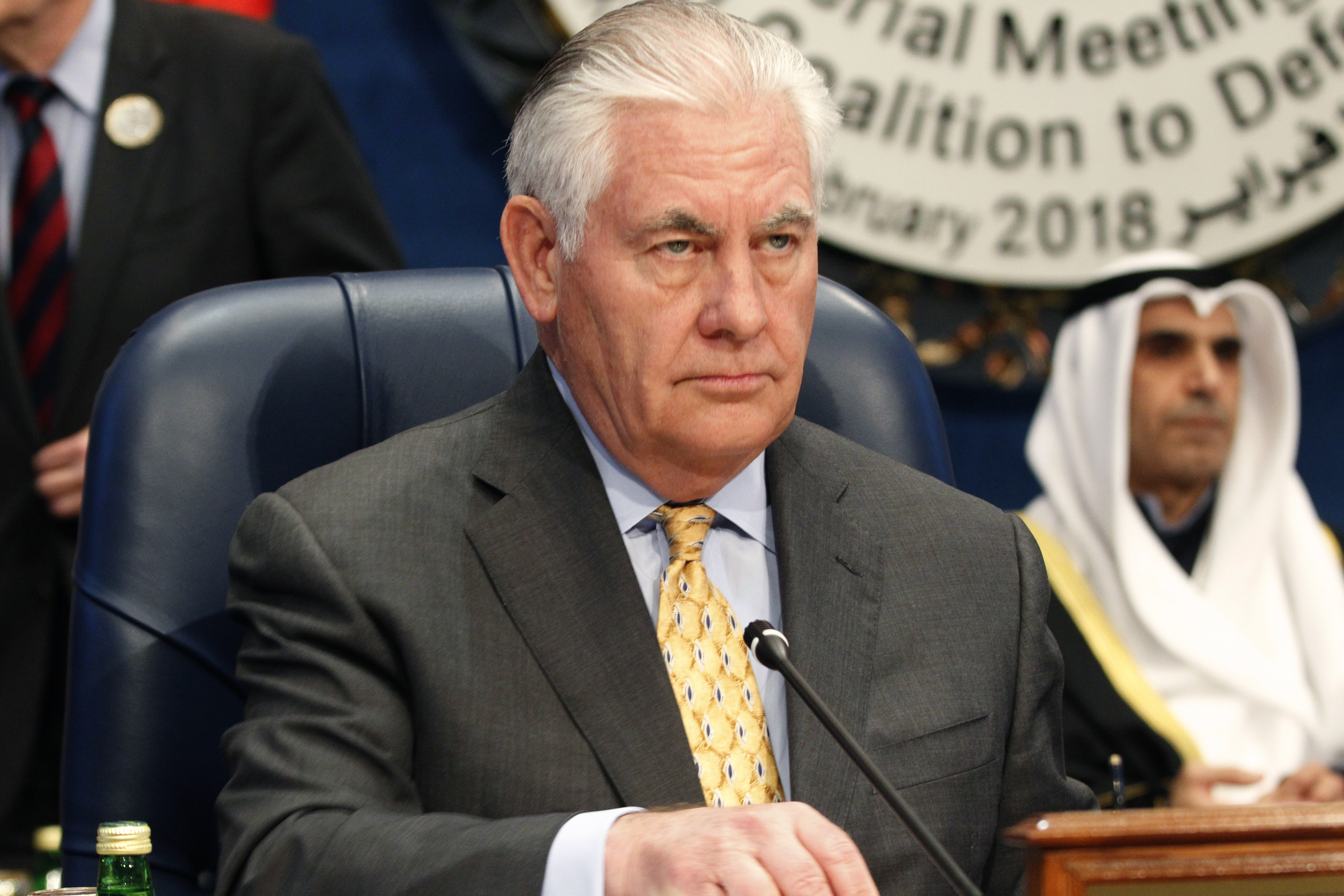 After a brutal three-year war with ISIS, Baghdad now faces the enormous task of rebuilding a country that was reduced to rubble. This week Iraq said it needed $88 billion to rebuild the fragile nation, but President Donald Trump didn't seem so sympathetic.
America's closed purse set the tone for how much neighboring allies were willing to donate: Not much. Baghdad walked away from its much-anticipated donors conference in Kuwait with a fraction of what it needs — nearly $30 billion in credits and investments, and zero new direct donations from the U.S.
Now, the U.S. is in danger of "winning the war but losing the peace," said Jeremy Konyndyk, former head of the U.S. Agency for International Development's (USAID) Office of U.S. Foreign Disaster Assistance under Barack Obama. Failure to rebuild Iraq risks creating similar conditions for anger and unrest in which ISIS grew, analysts said. Trump's "America First" foreign policy just dealt a blow to Iraq's future / Greg Walters
Indonesia: Jakarta is sinking
Home to nearly 10 million people, the massive capital city of Indonesia has already seen some areas sink over 10 feet in the last few decades. Vice News visited Jakarta to see how officials there plan to cope with the crisis, which if current projections hold, could put half the city underwater by 2030 .
Jakarta is the world's fastest sinking city / Angad Singh and Laurel Chor
Some Numbers
300
That's how many casualties Russian mercenaries reportedly suffered in Syria last week when the U.S. hit pro-Assad forces in retaliatory airstrikes. The Kremlin has tried to downplay the toll in an effort to contain outrage at home. It's not working. Putin is trying to downplay the deaths of Russian mercenaries in Syria / Greg Walters
60K
That's how many troops China is deploying to plant trees around Beijing's periphery in its latest effort to fight smog and pollution in the city. 60,000 Chinese troops are about to plant enough trees to cover Utah / David Gilbert
2
That's the number of posts Instagram appeared to take down this week at the behest of Russian regulator Roskomnadzor over a lawsuit brought by Russian oligarch Oleg Deripaska.
Opposition leader Alexei Navalny accused the Silicon Valley giant of capitulating to the Kremlin's censorship campaign against him. Russian opposition leader blasts Instagram for caving to Kremlin / Greg Walters
Russia: We talked to "Russia's Paris Hilton" about why she's running against Putin
Ksenia Sobchak wants opponents of President Vladimir Putin to take her vision for Russia's future seriously, even if she knows she doesn't stand a chance in next month's presidential election. We talked to "Russia's Paris Hilton" about why she's running against Putin / Alex Campbell
Some quotes
"Our preference is to solve the Afghan issue through peaceful dialogue."
— The Taliban surprised Washington this week by calling for peace through negotiations after months of brutal fighting and devastating attacks on Afghanistan's capital city of Kabul.
The Taliban massacred 150 people in Kabul. Now they're calling for peace / Tim Hume
"Our democracy has matured and remains resilient."
— South Africa's parliamentary speaker Baleka Mbete assured the nation steadier times were in store after voting in Cyril Ramaphosa of the African National Congress as the country's next president. Ramaphosa replaces embattled president Jacob Zuma, who resigned Wednesday amid mounting corruption allegations. South Africa has a new president after Zuma finally stands down / Tim Hume
"Tell the soldiers. There's a new order coming from the mayor. We won't kill you. We will just shoot your vagina."
— Philippine President Rodrigo Duterte shocked the international community again this week by telling a group of soldiers to target women rebel fighters by shooting them in the vagina. The comments come a week after the International Criminal Court announced it was opening a preliminary investigation into Duterte's war on drugs. Duterte orders his troops to shoot women in the vagina / David Gilbert
"Democracy is effectively dead right now in Kenya."
— Kenyan lawyer Miguna Miguna was arrested by Kenyan police for his role in opposition figure Raila Amolo Odinga's mock-swearing in ceremony. Miguna is one of three opposition figures arrested in a wide-ranging crackdown by the Kenyan government to suppress Odinga's spreading opposition movement. Kenyans worry they're watching their country's democracy fall apart before their eyes / Neha Wadekar
Read last week's VICE News Guide to the World here.

Cover image: The cost of uprooting ISIS militants was the destruction of large swaths of Iraq's second-largest city, Mosul, leaving a population that is displaced, exhausted and potentially embittered if there is no reconstruction. (AP Photo/Felipe Dana)